Kendrick Lamar, Darius Rucker scheduled to keep CFE Arena busy in April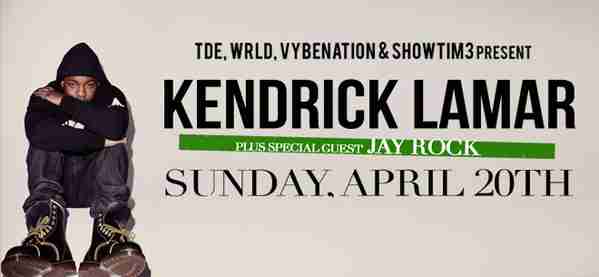 With the college semester coming to a close and collegiate sports at its end, CFE arena on UCF Campus will be looking to add shows to it's event calendar to help keep the venue busy. A list of these dates will be occupied by some of the music industry's biggest talents.
The month of April is scheduled to host breakout rap artist Kendrick Lamar, and country star Darius Rucker.
After taking a break in 2013, UCF brings back their annual "420 Concert Series," with Mr. Lamar.
The last time Mr. Lamar came to Orlando, April of 2013 with Steve Aoki for a nationwide college tour — also at CFE Arena — scalping tickets were going for as high as $100.
Since his last visit to UCF, Mr. Lamar has taken "Control" over the rap game. His major-label album debut "good kid, m.A.A.d city" attained platinum certification, and received seven Grammy nominations; ultimately just to be snubbed by Seattle rapper Macklemore.
CFE Arena will open at 7 p.m., and the show will begin at 8 p.m. Mr. Lamar's Black Hippy counterpart Jay Rock will also be performing as a special guest.
Mr. Rucker brings his "True Believers Tour" to CFE on Thursday, April 24. He will be joined by country artists Corey Smith and the Eli Young Band.
He received his first Grammy as a solo artist for Best Country Solo Performance with his hit "Wagon Wheel," but unfortunately he missed out on delivering a acceptance speech due to being stuck in traffic.
Tickets to see the "True Believers Tour" start at $27.
Ticket for both shows may be purchased online at Ticketmaster.com or at CFE Arena Box Office on UCF Campus.