Disney has a history of making upbeat and uplifting movies with amazing art styles. One of these movies is Walt Disney Animation Studios' "Wish", set to be released in theaters on November 22 . The trailer has shown a promising story.
"It gives me a warm fuzzy feeling inside kind of like what 'Frozen' gave me. It makes me feel like the underdog is going to win," said Shantel King a 27-year-old Assistant Manager at Bath and Body Works who also happens to be a massive Disney fan. Wish takes place in the fictional kingdom of Rosas. The ruler of Rosas is King Magnifico voiced by Chris Pine. He grants the wishes of the people, but he only picks the wishes that benefit the kingdom, so many of the wishes will not be granted. The main character, Asha, voiced by Academy Award®-winning actress Ariana DeBose, starts working as the king's apprentice and does not agree with how Magnifico handles the wishes, so she makes a wish on a star, and it comes to life.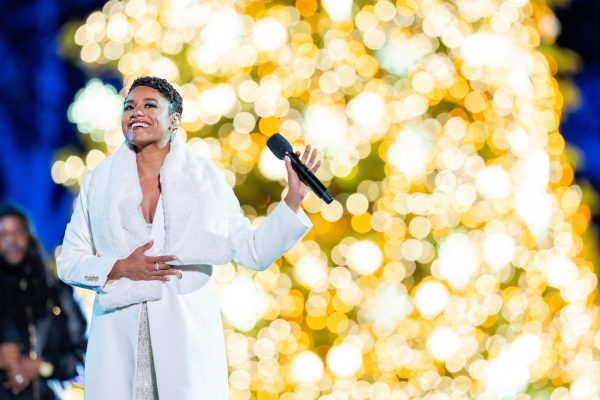 The characters featured in this movie are voiced by top actors. Chris Pine voices King Magnifico, Ariana DeBose voices Asha, and Alan Tudyk voices Valentino, Asha's talking goat.
Chris Pine has voiced a good number of animated characters such as one of the Peter Parkers/Spider-men from "Into the Spider-Verse" and most notably Jack Frost from the 2012 movie "Rise of the Guardians".
So far, the trailer already has people talking about the characters. "I think the characters are adorable, my favorite ones being the star and Valentino," said Kelly Turro, 20, Dentistry major at FIU. "They are similar to other side characters in other Disney movies, and I think they will become popular with adults and children."
Turro is not the only one who has an opinion on these characters. "Asha is typically the underdog and the king maybe not so much the villain but the person who wants to rule everything, so it gives you like that 'good cop, bad cop' type of feeling," said King.
One of the biggest things people have noticed is that the art style is completely different from their previous works in the last few years. The old art style of watercolor and 2D is being used and it is a major change from the previous movies that have used the 3D art style. The watercolor style is an older style that Disney has used before, most notably in 1937's "Snow White and the Seven Dwarfs", 1940's "Pinocchio", and 1941's "Dumbo". The last movie that used watercolor was "Lilo and Stitch" which came out in 2002.
While watercolor is an old-and-new feature, the movie art style also includes 2D animation. Disney is using the same art styles as "Into the Spider-Verse" and "Across the Spider-Verse" by Colombia Pictures and Sony Pictures animations.
"Disney using the old art style is a bit interesting and smart," said Melanie Ayala, 20, Art major at Miami-Dade College. "Disney is bringing back old styles from iconic, most-loved movies that people enjoyed watching." Ayala caught the fact that not only 2D animation from older movies is being used but ones that are relatively new as well such as "Moana" and "Frozen".
"I truly think that this is great character design, it's old style, but it is known as one of the most iconic and lovable art styles in Disney history."
However, some people disagree. "I think it demonstrates Disney's lack of innovation," said Alexa Nunez, 20, UCF Political Science major. "They are just hoping on the 2D trend after 'Into the Spider-Verse' did it." To Nunez, Disney was a trendsetter for animation, not a follower. She adds that Disney is not focusing on the storytelling aspect of movies like they were in the past. To her, Disney just trying to release movies as quickly as they can.
"Even though I love the 2D style and I'm very happy that they are doing it," said Nunez. "I feel like it comes from a place where they are just adapting themselves to what is popular right now."
Disney and art fans alike will have a chance to debate the quality and style on November 22 as "Wish" opens in theaters nationwide.