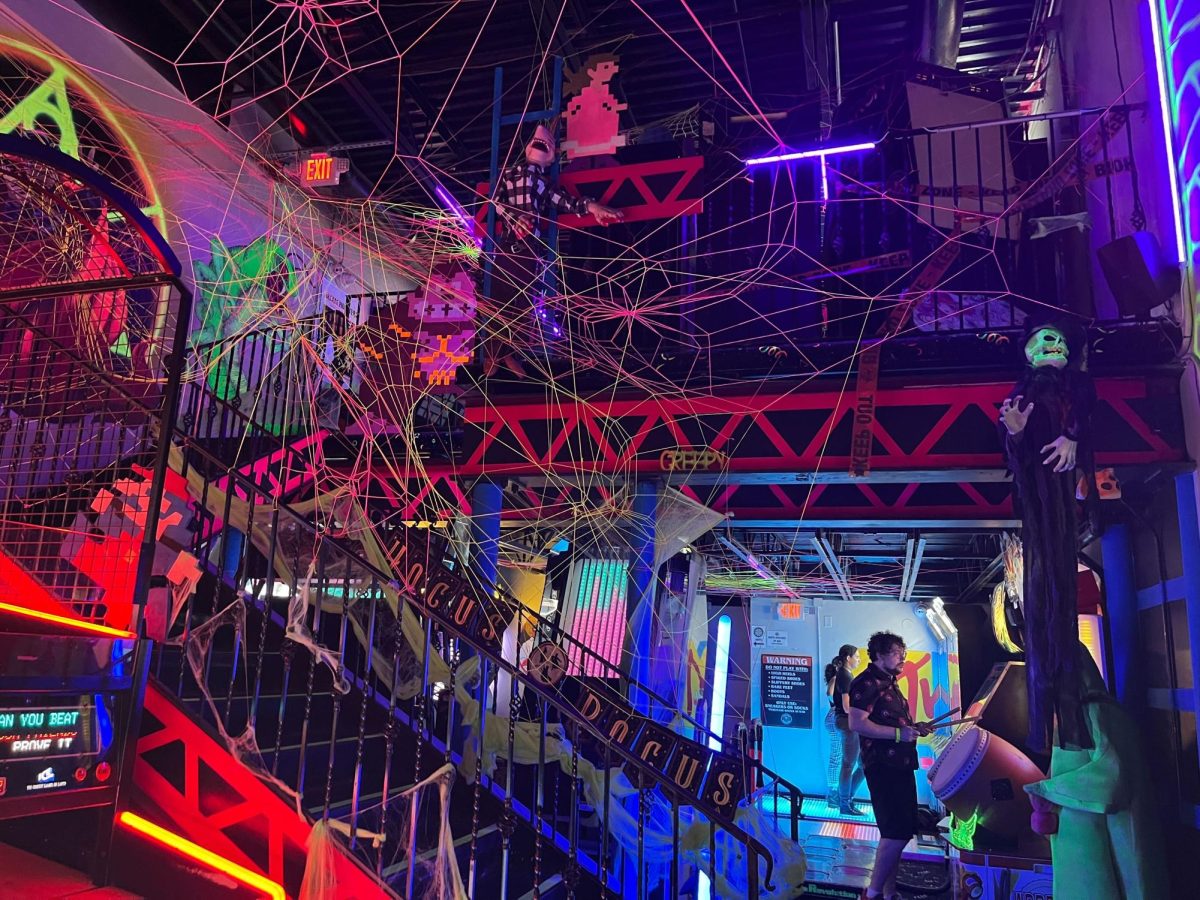 Arcade Monsters' Halloween event, taking place in the last five days of October, will see costumes, DJs, exclusive prizes, drinks, and more. Arcade Monsters is celebrating the Halloween Spirit in all locations with the "60 Days of Horror" event. Not only that, Arcade Monsters is adding a special feature with the last five days where the activities are enhanced with bigger prizes such as as awards of up to $500 for the winners of the costume contest as well as exclusive goody bags. 
"We're going to have an All Hallows' Eve Bash with a DJ and costume contests from October 27 through October 31," explains Winter Molina, a 22-year-old bartender at Arcade Monsters Oviedo. Bartenders are also encouraged to dress up with costumes.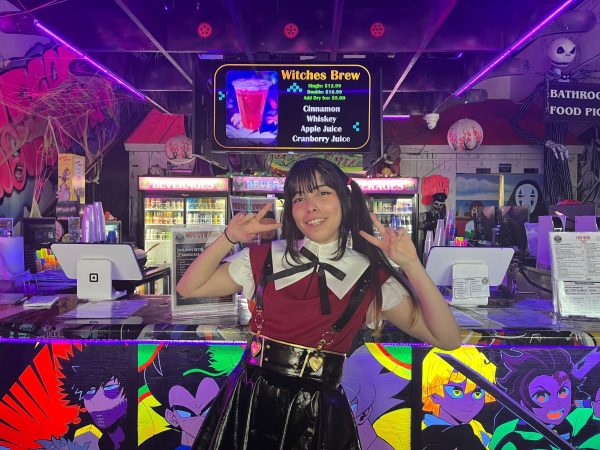 Rene Fuentes, 38, AS in Computer Academics, says,  "I think it's an interesting way for them to bring in new customers." He had come in tonight to play a racing video game with a group. Fuentes also mentioned that he was most excited about "seeing the creativity of people's costumes".
Some of the drinks served were modified to fit the theming. "The Pina Ghoulada is a slushie which is made from scratch in-house," Molina continues. "But this time it has strawberry puree inside of it and it looks really bloody and spooky." Other drinks include "Black Cat Boba" and "Sinister Sunrise". These can be ordered with 2 oz, 4 oz, or without alcohol.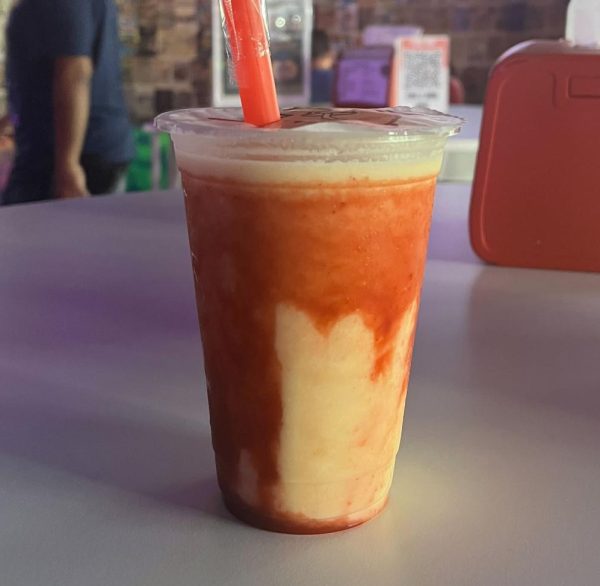 Entering the Arcade Monsters locations is a visual spectacle of neon lights. "I love the environment with all the decorations and the paintings on the wall," says UCF graduate Anna Zhou, 23. For instance, the Oviedo location has three sections with two floors, all with Halloween decor and pop culture references. 
Arcade Monsters Oviedo also blooms with many themed games and drinks for the occasion. For games, they have pinball machines such as Monster Bash featuring the Universal Studios monsters, and Stranger Things, as well as on-rail games like House of the Dead: Scarlet Dawn, and Luigi's Mansion.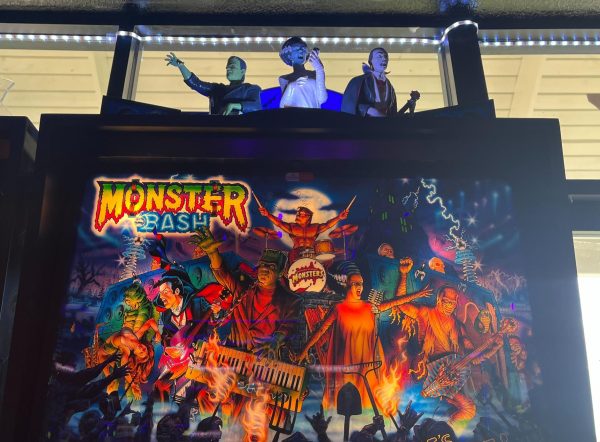 The event is happening in the locations of Oviedo, Lido Beach, Melbourne, and Lake Mary, all four Arcade Monsters locations around Florida. In the days leading up to Halloween, all themed drinks are served and small costume contests are held. Winners gets a $25 gift card for use in their location, a goodie bag with candy, and exclusive comic books given to the store in collaboration with "Famous Faces & Funnies", a comic book store based in West Melbourne. 
"We're pretty much centralized in liking spooky stuff and Halloween, anime and everything else in video games," Molina said. She also added that the arcade has a really tight-knit community but that it was really cool to see regulars, people around college age, coming in. 
The arcade doesn't pay for advertisements or billboards, most of their announcements are made via social media through their Instagram account or their webpage. 
There is a little bit for everyone, whether it's dancing, playing to the rhythm, facing zombies and bad guys, racing, or just testing skills in basketball or strength, Arcade Monsters has it for a spooky good time with friends. A new location is soon to open on the International Drive and is currently looking for job applicants.  Another location in San Diego, now marking its expansion nationally, was announced at this year's San Diego Comic Con (SDCC).  
Arcade Monsters Oviedo opened in 2017 and the price for admission is $29.99 for re-entry, $22.99 for without re-entry.  There is a discount of 15% off for those wearing a costume, not limited to elaborated cosplays, during the duration of the event.