Climate Change To Blame For Wetter, Stronger Storms In Late Hurricane Season
More Stories From the Reporter
More stories from Diego J. Ortiz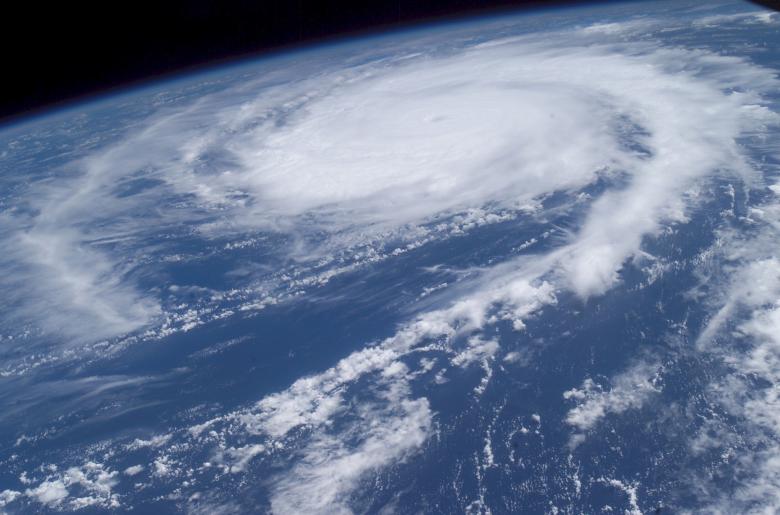 In late October, a self-published Valencia Voice article titled "Hurricane Season 2022 Continues" asked for more preparation as hurricane season wasn't over. Hurricane Nicole would make landfall November 9, making it only the third November hurricane on record to make landfall over Florida. Hurricane Kate was the last time in 1985. There is definitive studies suggesting that climate change is impacting the likelihood of wetter and more intense late-season named storms in our future.
Climate change is a topic that has been around for quite some time now. It arguably became a political issue in 1972 with the UN Conference of Human Environment in Stockholm. While some ignore it, others try their hardest to limit the impact. Recently, the effects of climate change have been felt and have raised concern especially with hurricanes and coastal states. An example of climate change has been the increased number of hurricanes and their damage. 
The United States is no stranger to hurricanes, especially in the state of Florida. As the planet gets warmer, the ocean waters also get warmer which helps hurricanes form with more frequency. 
According to a number of recent academic studies, November and December hurricanes will become a lot more common, meaning we'll see much stronger storms than Nicole around this time each year. A November 9 article in Scientific American titled "How Rare Are November Hurricanes?" by associate editor Andrea Thompson, suggests "any storms that form so late in the season to hit the U.S have tended to make landfall in Florida because they most commonly form in the nearby western Caribbean." Some of the most notable hurricanes to form late in hurricane season include: Kate in 1985, Lenny in 1999, and Otto in 2016. It's worth noting November's Hurricane Nicole entering the state across the east coast of Florida is the first time this has happened since 1935, or 87 years ago. 
"
In 1954, a hurricane by the name of Alice formed on December 30 and lasted a few days in the Atlantic, dissipating on January 6, 1955. This is a rare example of a hurricane extending two calendar years. "
— Science Fact
With Earth's population continuing to increase, more resources are being demanded from our planet. Pollution and deforestation, caused by humanity, are considered two of the main factors for global warming and its devastating consequences. 
Jake Figueroa, 20, General Studies, notes, "We've seen the effects humans can have on our planet." 
As time goes by, the likelihood of getting more natural disasters around the world increases. According to the Center for Climate and Energy Solutions (C2ES), "Climate change is worsening hurricane impacts in the United States by increasing the intensity and decreasing the speed at which they travel." C2ES continues to report, "Scientists are currently uncertain whether there will be a change in the number of hurricanes, but they are certain that the intensity and severity of hurricanes will continue to increase." 
An academic study released in April 2022 made by Berkeley Lab's National Energy Research Scientific Computing Center (NERSC) found that climate change added ten percent more rain to Hurricane Ian in September. "The real storm was ten percent wetter than the storm that might have been,'' said climate scientist Michael Wehner, co-author of the study. Another study from Florida State University's Florida Climate Center shows a similar finding, hurricanes becoming more saturated than previous years.  In the event of a catastrophic hurricane hitting major cities with unprepared infrastructure, climate change will take the blame. 
General Studies major Anna Lee, 19, said: "It's our planet, so we need to stop polluting it. Hurricanes will be worse in the future if we don't do something".
From the looks of it, global warming and hurricanes will only get worse. What are your thoughts on climate change affecting hurricanes? 
Leave a Comment
About the Contributor
Diego J. Ortiz, Reporter
Diego Ortiz Is a Valencia Voice Sports Writer. Ortiz played basketball all through elementary, middle school, and high school. His favorite teams are...