2022 US General Elections and the Power of 'Generation Z' Voters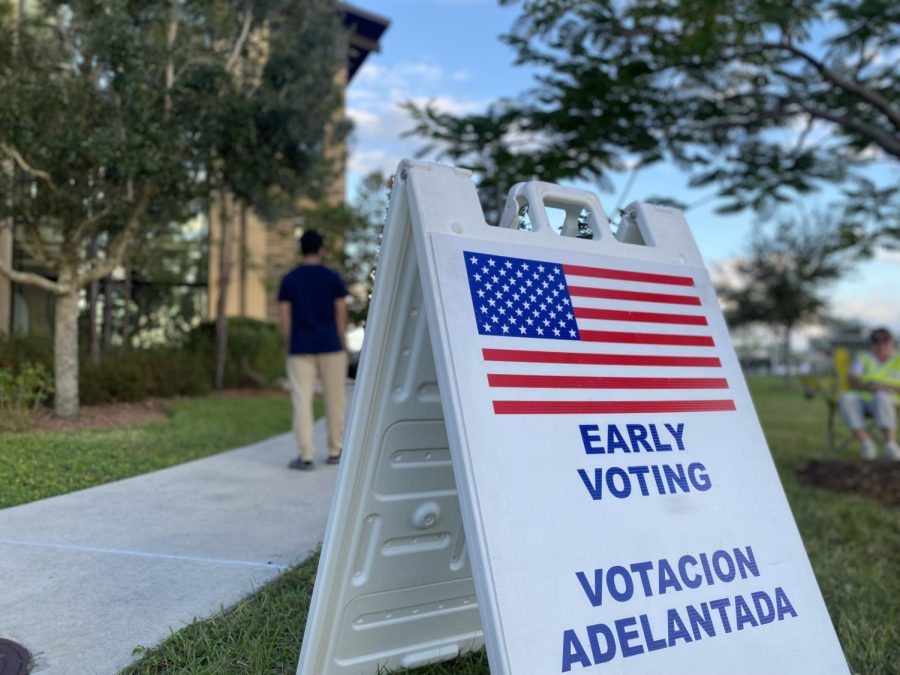 Election Day is around the corner, and a new generation is heading to the ballots. Issues like gun violence, women's rights, and healthcare are big topics in the elections, and Gen Z voters are  part of that reality. Early voting has started, and election day is on Nov. 8, 2022. From local candidates to state candidates have been running their campaigns to gain not only senior votes but also younger votes. For Florida, the main election are the seats for Governor and the Senate; however, local seats are crucial for most of the decisions in the state.
Gen Z is considered people that were born after 1996 and the ones that are eligible to vote are from 18 to 25 years old. According to a recent study from Ignite, Gen Z is the most diverse generation in the U.S. "I understand that the rising generation is more progressive, is less fanatical, is more realistic, and is more pro-social justice and inclusion," says Johanna Lopez, a School Board Member in Orange County District 2 and former Colonial High School teacher.
According to Lopez, it is important that young people go to the ballot so they can demonstrate to the candidates that their voice is present, and that they need to be heard through their campaigns, new laws, or policies proposals. She explains that for first-time voters it is important to understand who their candidates are and learn about the different visions of the parties.
The official positions to be elected this November in Florida are:
Florida Governor
U.S. Senate
U.S. House of Representatives
Florida Senate and House of Representatives
Attorney General
Agriculture Commissioner
Local Positions such as School Board Members
Early Voting started on October 24 and will go through November 6. If you chose the by-mail option, you must send it before Election Day or dropbox on the same day.
CIRCLE, the Center for Information and Research for Civic Learning and Engagement, expressed that there are an estimated 8.3 million newly-eligible young voters for the 2022 midterm elections in the United States. Since January 2022 Poder LatinX, an organization dedicated to building a sustained progressive voting bloc of Latinxs states across the country, has registered more than 18,000 voters in Central Florida, and during September and October they  registered voters at different campuses in Valencia College. Carolina Wassmer, Florida Program Director at Poder LatinX, explained that the process of registering voters in Central Florida at Valencia College campuses and other colleges was easier because young people that are college students are more inclined to vote and exercise their civic duties, while the ones that are not students most of the times have more issues in their daily life, so they tend not to be as interested. 
"It is crucial for young people to vote," says Johanna Lopez. One challenge for these Gen Z voters according to Ignite is the inadequate political knowledge to cast a vote, and most of the time students don't know how to register and where to vote. "It is very important for us, like our age, students, to be involved because we know what we need," says Julia Keske. Keske is studying Biomedical, Gen Z, and SGA Vice President at Osceola Campus. She also talked about the voice of students "I think sometimes you underestimate the power we have to change things, and the power we have to be a good citizen." Also, Keske explained that sometimes Gen Z students put politics in a box and are afraid to open the box, but she realized that it is important to talk about it, and to understand that politics is their voice being represented.
One way to start your way to cast a ballot is to know how and where to vote. So, visiting the official webpages of the county you live in will help you start.