Atlanta Braves Win 2021 MLB World Series Against Houston Astros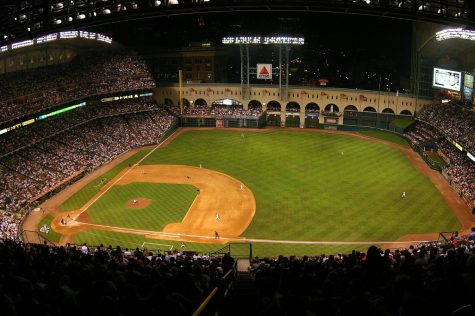 On November 2, the Atlanta Braves won their first Major League Baseball World Series since 1995 beating out the Houston Astros at Minute Maid Park.
This outcome for the Braves seemed almost impossible, as losing their young star Ronald Aunca, Jr. put a big blemish on this year's hope for Atlanta fans. They pulled no punches during the trade deadline as buyers, even when signs pointed to reeling it in and waiting for next year. Players such as Jorge Soler, who became the World Series MVP, hit three HRs and driving in six RBI's, and Adam Duvall, who also drove in six RBI's, were the driving force behind the Braves winning this series. In the four-win series, they were able to hold the Astros scoreless in two. That's very difficult to do seeing against the second-best offense in the American League.
On the losing side, the Astros' bats were both hot and cold all series long. Players needing to be key contributors were Jose Altuve (.222 AVG), Carlos Correra (.261 AVG), Alex Bregmen (.095 AVG), Yordan Alvarez (.100 AVG). Each drastically under-performed this entire series. For this offense to only hit two home runs in six games after hitting 221 HRs in the regular season shows how badly they were hitting. This season did have a lot of promise for the Astros, but signs show that they won't let this get to them as this dynasty continues to grow.
The pitching matchups in this series was a sight to behold. Both the Braves and Astros were ranked seventh and eighth in pitching in the regular season respectively. The Braves had the pitching advantage from Game 1, keeping the Astros to two runs. From that moment, the bats were wildly inconsistent, scoring seven runs in Game 2, zero in Game 3, two in Game 4, nine in Game 5, and being shutout in Game 6. In Game 6, all Braves pitchers were used to include Max Fried, Tyler Matzek, and Will Smith; all three left-handed pitchers. The Astros drove in the most runs in the MLB against lefties and couldn't drive in a single run. That's a big accomplishment by the Braves pitching staff.
Congratulations to the 2021 World Series Atlanta Braves!