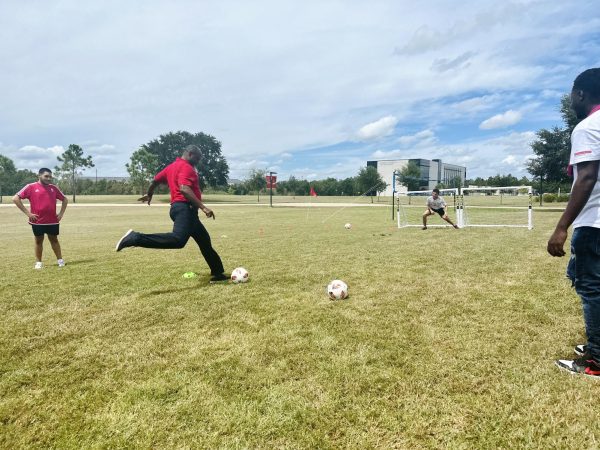 Sports Days are back and August 29 marked the beginning of the series that will take place on the last Tuesday of each month. Sports are a big part of Osceola Campus, and Student Development is behind the idea.
Valencia College kicked off the semester with the Week of Welcome event series, including Sports Day at the Osceola Campus. SGA's Osceola Senator Maci Miotto, Communications, explains that since Valencia lacks a sports team, these events provide an opportunity for athletic students to participate, engage and connect with the community.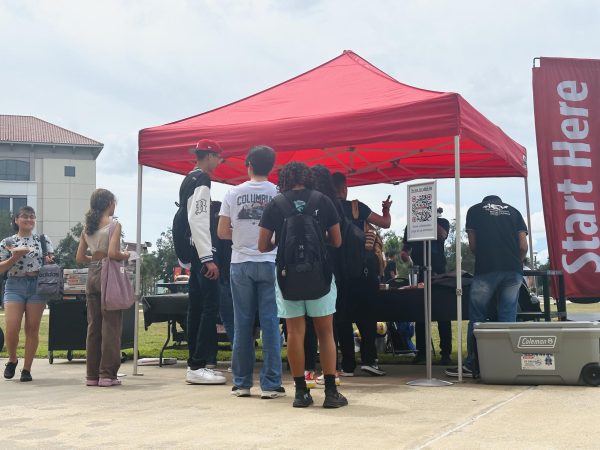 Soccer and volleyball were the main sports featured, and students took the opportunity to wear their soccer clothes and shoes.

Osceola Provost Lancelot Gooden expressed his love for soccer, joining in and playing with the students. "I have witnessed so much excitement and energy among students and faculty just seeing more students on our campuses," said Gooden.
Gabriel Cruz, Psychology,  from Ecuador, shared his excitement for playing volleyball. Cruz mentioned that it would have been better to have promoted this event more, since there were not many students playing volleyball compared to the number of students that attend this campus. Cruz also encouraged Student Development to host these events more regularly rather than once a month.
Students agree that sports and events help them to reduce stress and experience college outside of the classrooms. Boris Figuera, a future Law student currently attending Lake Nona Campus, says, "I would encourage fellow students not to view Valencia (College) solely for studying." 
Mark your calendars. Sports Day events for Osceola Campus continue September 26, October 31, and November 28.