Review: Mac Miller's sophomore album is full of surprises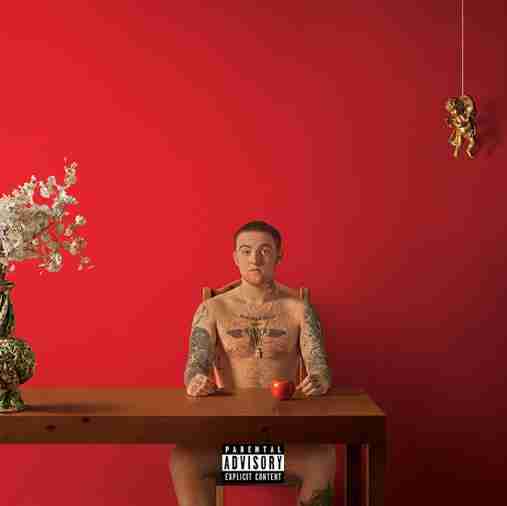 In what has been a dream come true week for hip-hop fans, many wondered who would come out on top due to so many albums being released on the same day.
With J.Cole pushing his sophomore album Born Sinner forward to compete with Kanye West highly anticipated album Yeezus, many seemed to forget about the artist who was originally set to release his project that day.  After weeks of speculating with friends, the 21-year old Pittsburgh MC,  Mac Miller, showed pride in his work and decided not to push his album back, but instead stand up and go toe-to-toe with the two hip-hop heavyweights.
Background:
Watching Movies With the Sound Off (WMWTSO) comes two years after the young artist debut album Blue Slide Park, which spent time at the top of the Billboard charts.  Miller maybe working on the second season of his 'reality' television show "Mac Miller and the Most Dope Family" however it's safe to say that WMWTSO maybe the closet he has allowed his fans into personal life.  The album takes up through the highs and lows of Miller's life; as he discusses different situations including the death of his childhood friend Reuben Mitrani on "REMember" and how the world puts him on a pedestal just to criticize him because he refuses to play the role of Yahweh on "I Am Who I Am (Killin' Time)."
With greater intentions on releasing music he could enjoy most and be proud of making- instead of searching for records that would help him achieve a chart-topping album- Miller keeps the features to a low while producing a heavy load of the album tracks under one of his many alter-egos,Larry Fisherman.  TDE's Schoolboy Q and Ab-Soul joins Miller through the dark cinematic journey of  his conscience- on separate tracks- with each song playing an important role in the collective as the album transitions smoothly between tracks from start to end.
Miller kills the idea that white rappers can't be friends as he is joined by up and coming New York artist Action Bronson on the jazzy-drug themed anthem"Red Dot Music".  Both rappers spit separate verses before coming together to provide an awesome synergy, on what appears to be the third and final  verse ,  however as the beat end we are joined by battle rap legend, Loaded Lux, as gives Miller that "work" summing up his transition from "EZ Mack" to the artist that he has grown to be today.
Besides production help from Flying Lotus, Pharrell and The Alchemist, Miller allowed good friends Tyler, The Creator and Earl Sweatshirt of Odd Future beat placements as well as vocals on the album.  While Miller looks to out grow his past persona with a more serious lively hood, he finds proper times through out the album to demonstrate he still knows how to be a K.I.D. rapping rude obnoxious lyrics.
Spotlight:
"I'm not real" ft Earl Sweatshirt takes us through the heartbreak young Miller goes through.  Miller combines a vast amount of instruments to create an awkward scene allowing the rappers slow pitched vocals to stand out.  Throughout the song Miller tries to figure out if girls are liking him for him or because he has attained this new fame as well as a spot on the Forbes list.
"Watching Movies" is the closet we get to a trap beat out of the entire album.  If in fact this album was a movie, this song would have to go on the trailer.  With a vast amount of the songs discussing sad-serious topics it's good to see Miller take a break and have a little fun.  His new found flow has his "Swag" on a thousand as he floats over the track.
Leave in Corner
"Suplexes Inside of Complex and Duplexes"  brings rapper Jay Electronica alive from the dead as he completely washes Miller verse away.  Miller try's his best to deliver a memorable verse however once you hear Electronica's everything else goes out the window.  The young MC should have just pulled a Drake on "Buried Alive".
Notable Mentions:
"Objects in the Mirror", "I Am Who I Am (Killin' Time)" and "REMember
Conclusion:
WMWTSO is a good conceptional album that allows Miller to take his rap carrer to the next level, shaking the idea that he can only make cliche frat-rap party jams.  Since his move to Califorina, Miller music has really esclated, improving his lyricism while using his delivery and flows to overpower any weakness he still lacks in that area.  The Nostlgic album helps prove that thier is more to Miller than meets the eye as he provides something all different type of listeners can enjoy.  With a great amount of replay vaule I'm going to make sure I listen to this album enough to enjoy it for all those who skipped out on it because of what they thought they might hear.