April 22 Record Store Day To Bring New Business To Small Indie Stores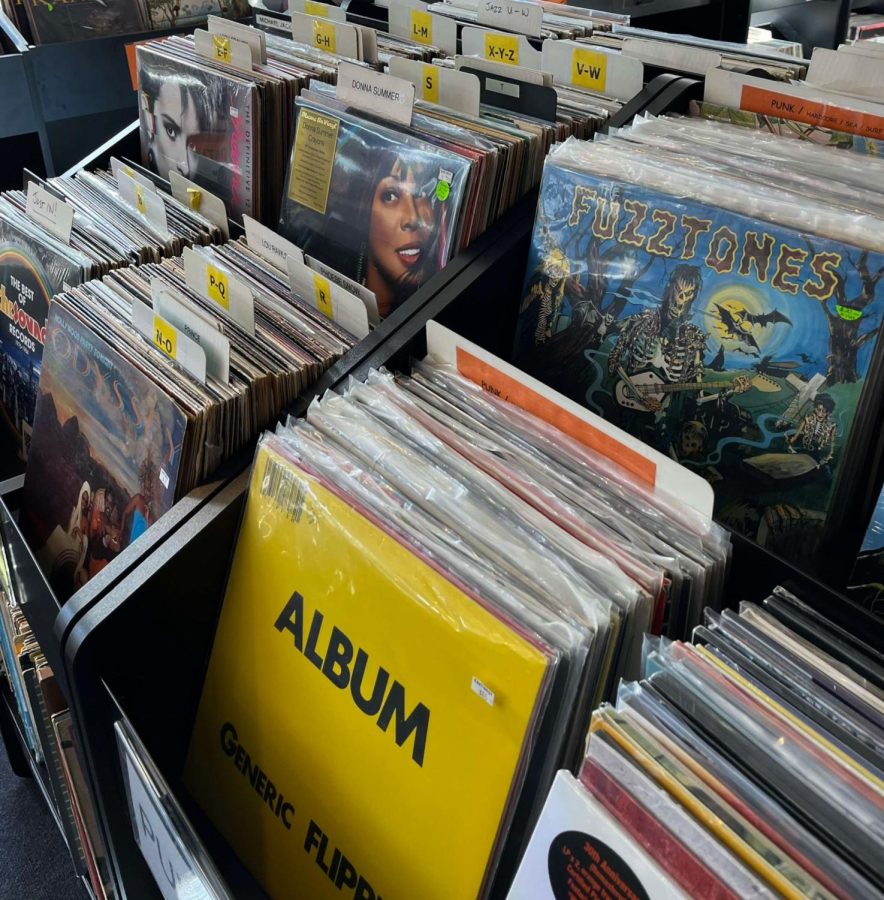 Record Store Day will take place on Saturday, April 22, and there are 10 stores across Orlando participating.
There are over 300 titles being pressed this year from artists of all different genres and sizes. Each title will be priced differently and each one has a different amount being pressed, or made, depending on the demand.
Many stores celebrate Record Store Day by having things such as food and live performances. Each store does things differently and has their own way of celebrating. "We're currently in the planning phase," said Cliff Tangredi, one of the owners of Remix Records, located on 1213 N Mills Ave.
While they are still preparing, he did mention that they will put out some rarer titles that day. Tangredi said that when it gets close, they hold on to some harder to find albums so that they can put them out for the special day.
On the store's instagram, they requested that the people planning to attend should fill out a wishlist with an attached link. The store used this so that they could have an idea of how many of each record to order. Each store wants to make sure they have enough so they can get them to as many people as they can while also trying to avoid ordering too many.
Not everyone who plans to attend will fill them out, but it gives a general idea to the amount of people who will be looking for certain vinyls. There are a couple titles that sound like they will be pretty popular but the most desired one is no question. Taylor Swift's "folklore: the long pond studio sessions" has the highest demand of any of the releases. It also has one of the highest number being pressed with a total of 75,000.
This same thing is used by the store Park Ave CDs. It is one of the largest record stores in the Orlando area, located on 2916 Corrine Drive. The store also has their own way of how the actual shopping will go. "We do a time slot so everyone can come in" said Gamble Rizzo, an employee at the shop.
He continued by explaining how everyone will receive a "menu" in line that will list all of the available titles. They are also currently holding a raffle to try and win an early access shopping time. The deadline to enter was April 5. These will be used so that shoppers an check off what they want and when it's their turn, head to the back of the store so that the employees can help make sure they get everything off their lists.
Record Store Day can bring a lot of new business to the small indie stores participating.
"The line wrapped around the building to the dumpster out back, it was about 50 or 60 people I wanna say" said Emma Seros, the owner of East West Records, located on South Orange avenue. She also said people had started lining up at 9pm the night before hoping they would get the vinyls they wanted.
Record Store Day was created in 2007 by owners of independent record stores. The first one took place on April 19, 2008, and has been celebrated every year since. Over the past 15 years, there have been 15 cities across the United States that have made record store day an official holiday.
Although Record Store Day is only one day a year, RSD Black Friday was created in 2010 to help bring attention to smaller businesses on the most popular day of shopping.
Record Store Day has gotten more popular each year and it seems like it will be at it's most popular yet with this upcoming year. Each store's celebration will be different but if you collect vinyls, or are interested in starting, it is definitely something you do not want to miss.