Valencia Shout! Weekly Highlights
Valencia Shout is a collection of short-form articles addressing timely college life, politics, science, technology, as well as arts and entertainment.
COLLEGE NEWS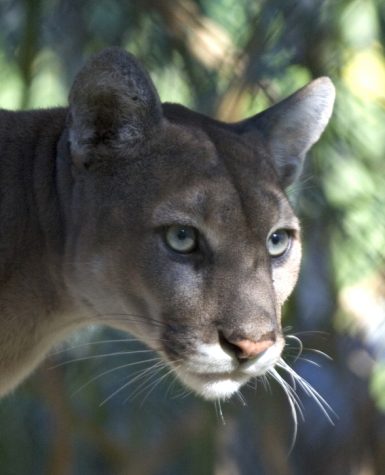 Mascot Chosen
Valencia College has chosen its new mascot, the Florida Puma! Also nicknamed the "Ghost of the Forest", the puma was selected of the top three finalists by more than 11,000 students, faculty, alumni and community members. The college asked the student body to pick a mascot that represented Valencia College students and the puma is a symbol of strength, resilience, determination to overcome obstacles , and perseverance.
POLITICS
Senate Bill 7044, Controversial Higher Education Bill Signed into Law

On Tuesday April 19th, Governer Ron DeSantis signed the Higher Education Bill into law. The bill will helps with making tuition, fees and cost of school materials more transparent for students and parents. The new law goes into effect July 1st. According to the  "Florida's public college and university system is number one in the country because we put students first," said Gov. Ron DeSantis, in a public statement released to the official Florida Governor website. "Florida's students deserve a quality, affordable education and don't need ideological activists and political organizations determining what they should learn." Opposition argues this evaluation system could penalize tenured professors and impact federal funding to colleges who don't agree with the current political stances imposed on education.
Disney Counters DeSantis Instruction to Dismantle Special District Reedy Creek
On April 21, Disney released a statement on the Municipal Securities Rulemaking Board website citing, "In light of the state of Florida's pledge to the district's bondholders, Reedy Creek expects to explore its options while continuing its present operations, including levying and collecting its ad valorem tax bonds and utility revenue bonds, complying with its bond covenants and operating and maintaining its properties."DeSantis has criticized the company as being "woke" after the "Don't Say Gay" bill passed in early March. The law focuses on limiting "controversial discussions" which could also include topics like sexual orientation or gender identity between primary teachers and students.
ARTS AND ENTERTAINMENT
Netflix Loses Hundreds of Thousands of Subscribers, Imposing Crackdown on Password Sharing
Netflix is looking to crackdown on password sharing after data shows they have lost subscribers for the first time in a decade. The streaming giant ended the year with 200,000 less subscribers than predicted,reaching 2.5 million paying customers. Netflix lost 700,000 subscribers in March due to suspending Russian service due to its invasion on Ukraine. The company have proposed possible ways to increase subscribers like charging users a fee for sharing passwords and introducing a cheaper ad supported plan.
Tesla CEO Musk Offers 44 Billion in Purchase of Social Media App Twitter
The businessman behind Paypal, Tesla and Space-X successes is investing in social media application Twitter where he offered an alarmingly high 44 billion dollars for the site after becoming majority shareholder in early April. Musk says his goals for the app include "enhancing the product with new features, making the algorithms open source to increase trust, defeating the spam bots, and authenticating all humans." Spam bots, including large numbers of 'crypto-scammers' continue to plague the site and Musk has talked extensively about the impact scammers have on his "pet" cryptocurrency Dogecoin or DOGE. Musk also has discussed lifting some of the limitations on monitoring and controversial commentary blocked on the site; Twitter has been widely discussed for its banning of controversial former President Donald Trump.