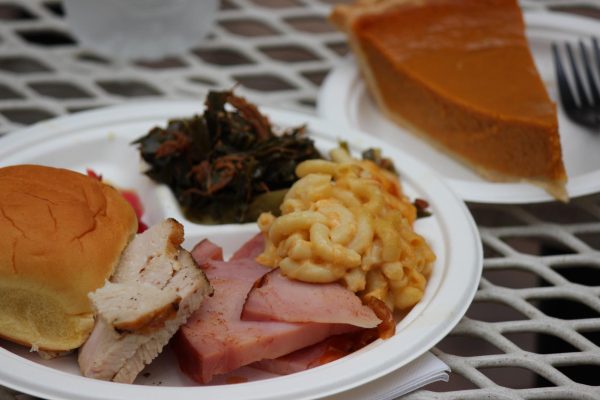 On Wednesday, November 15, faculty and staff continued a long tradition of the smaller Winter Park Campus with a multicultural feast held a week before Thanksgiving each year. Student Development hosted this "Multicultural Day of Thanks" lunch while providing meat, drinks, and paper goods. Faculty and staff are encouraged to bring cultural foods and provided sides, fixings, and "everything else".
Director of Student Services Dr. Julie Corderman has been at the college since 1995. Corderman says, "They've (Winter Park faculty) been having this event for at least 22 years."
Faculty note that sharing a multicultural meal is an opportunity for faculty and staff to connect with students and demonstrate a commitment to them, give them a good lunch and to visit with each other. Faculty could be seen sitting with students. Because of the small campus, staff and educators connect intimately with their students and find fun ways to show their appreciation.
Traditional Thanksgiving meal items included turkey, ham, pasta salads and vegetable side dishes as well as desserts such as pumpkin pie. Canned goods were also brought to donate to the VCentials food store.
Faviola Osores, 26, Student Development Leader, Hospitality and Tourism Management, displayed a Peruvian dessert called alfajores. "We (Peruvians) have a lot of desserts, and this is a favorite. It's a soft cookie with manjar and looks like dulche de leche which others may substitute instead," shares Osores.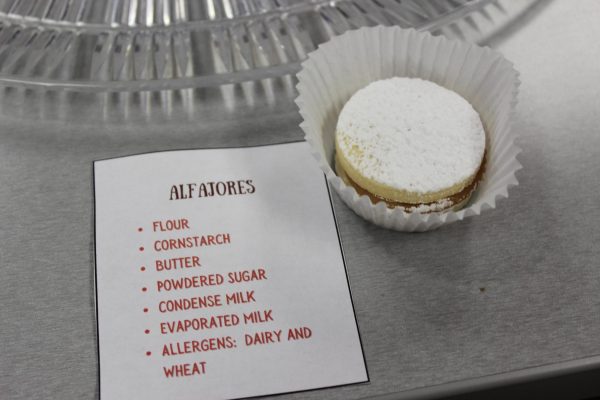 Anna Sembrat, a part-time Assistant to the Dean, said "It is wonderful that this campus is once again doing something to bring us together, and the food is great."
Acxel Ramos, 18, Health Science, grabbed a plate between classes."This was really great. One of the best meals I've had in a while. The macaroni and cheese was my favorite," added Ramos.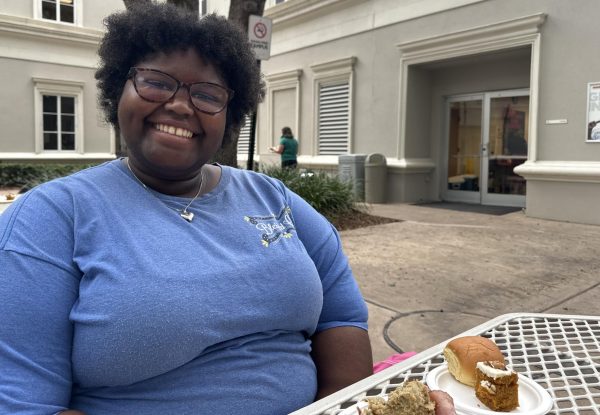 Athara Dalzon 22, Nursing, enjoys bonding with students. Dalzon explains, "I got to chat with other people, classmates. You can bond with anyone with food even though it may seem awkward."
Dalzon says during this time, it's important to be reflect.
"I am thankful for school. Not a lot of people have an opportunity to go to school. Especially at Valencia College, we have a lot of support and it's like a family. I've met a lot of people who have become friends. We chat, hang out, it's a family in a way."