'Miss Representation' film to play Sept. 13 at Winter Park Campus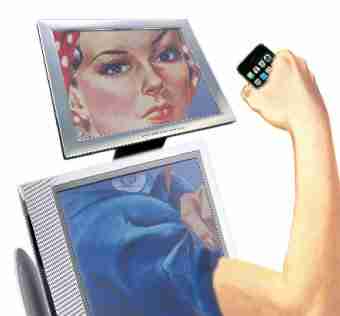 "Miss Representation," an award-winning documentary by Jennifer Siebel Newsom, will be shown at Valencia's Winter Park campus, room 225 on Friday, Sept. 13.
This film, which is sponsored by the League of Women Voters of Orange County, the Global Peace Film Festival, and Valencia's Peace and Justice Initiative, will be shown at 6:30 p.m., with a panel discussion afterward. Included in the panel will be Dr. Stacey Johnson, president of Valencia's East and Winter Park campuses.
Utah's Sundance Film Festival was the first to premier this film in January of 2011, then it was shown at the Athena Film Festival in February 2011. Oprah Winfrey acquired the broadcast rights after its release.
"Miss Representation" is about the complicity of the mainstream media in the underrepresentation of women in power. According to the website, http://www.misrepresentation.org, the film "challenges the media's limited and often disparaging portrayals of women and girls, which make it difficult for women to achieve leadership positions and for the average woman or girl to feel powerful herself."
Featured in this film are stories from teenage girls and interviews from prominent female politicians, entertainers, activists and academics, such as Nancy Pelosi, Katie Couric, Rachel Maddow, Margaret Cho, Rosario Dawson, Condoleeza Rice and Lisa Ling, among others.
For more information on this event, please call 407-582-2291 or visit the Peace and Justice Initive's website, http://valenciacollege.edu/PJI