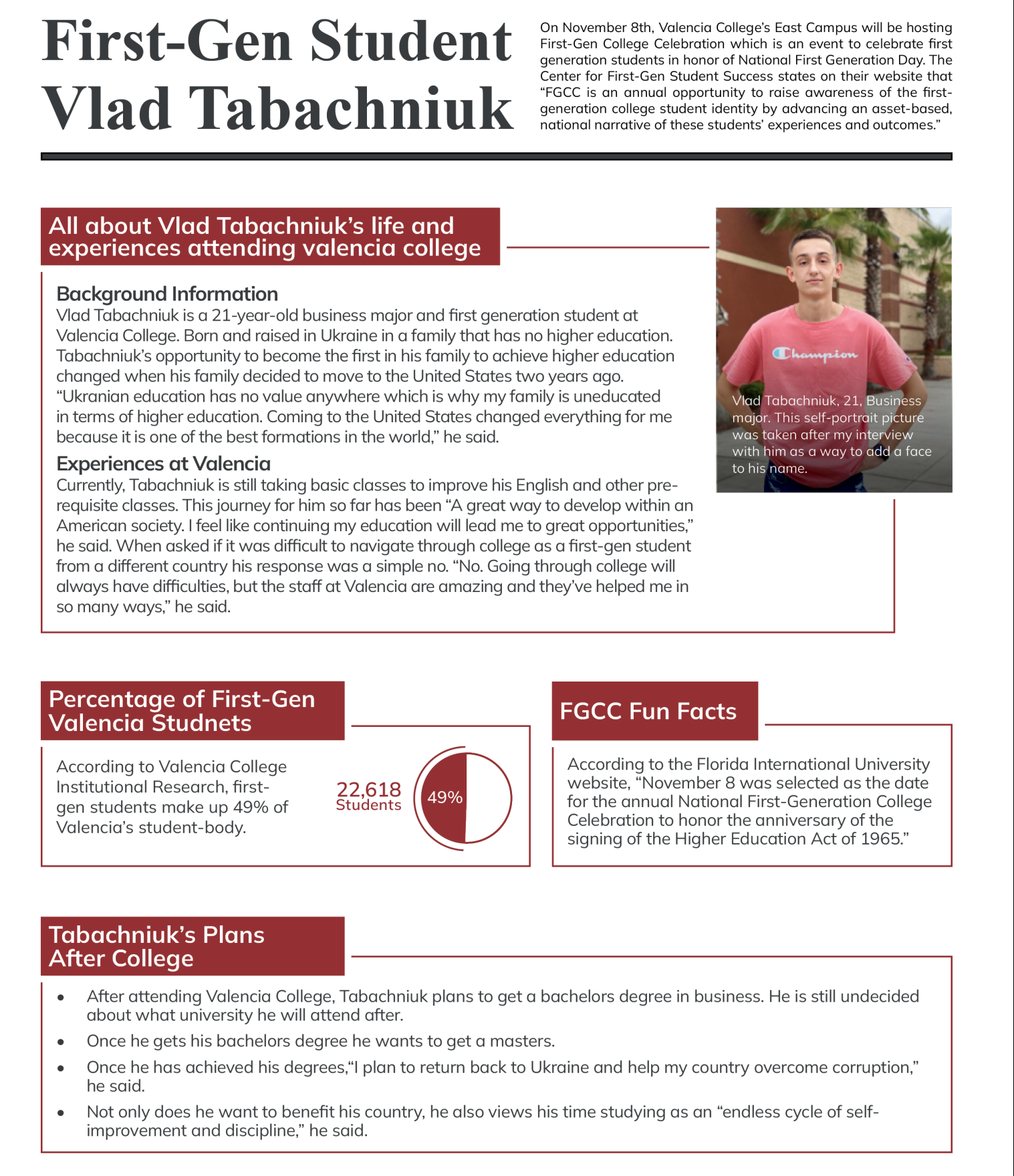 National First-Generation College Celebration Day is held each October 8, the anniversary of the Higher Education Act of 1965's signing. The law aimed to increase accessibility to students of all incomes to attend college and higher education institutions. Valencia College Career Centers hosted a "National First-Generation College Day" celebration on East Campus outside Bldg 4 in the mall area. Tables included Advising Center resources including new scholarship opportunites, games and chances to talk with faculty and staff. Chick-Fil-A sandwiches quickly were distributed in the first 30 minutes as over two hundred students registered and attended the day's events.
According to Valencia College Institutional Research, 22,618 students are first-generation. Of the total body, that is almost half. According to the National Center for Education Statistics, Valencia College's 2022 graduation rate was 42% with 12% transfer rate. This is a high comparison to other similar college programs at 31%.
So many students like Vlad Tabachniuk and Sallam Ahmed, 17, Civil Engineering, have unique stories to tell on their progress so far.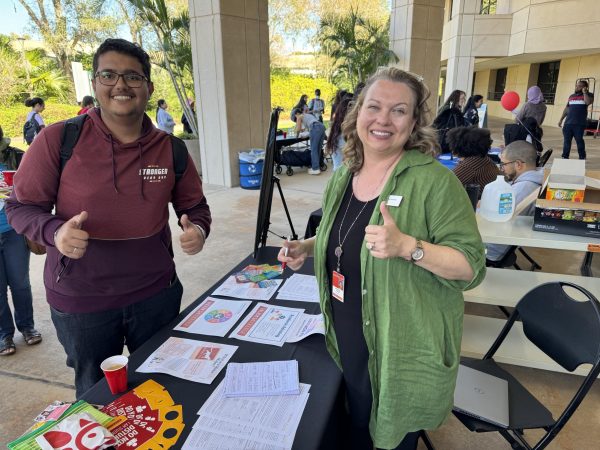 Ahmed, originally from Egypt, attends Valencia College after being referred by University of Central Florida (UCF). Ahmed notices the classes are smaller which is way better in his opinion. He plans to utilize DirectConnect to UCF after Valencia College.
Ahmed attended the East Campus event on October 8 and as was able to review a number of programs and resources he hopes will better his educational journey. When asked about his parents' thoughts on his enrollment as a first-generation college student, Ahmed says, "They are very happy about it. To be honest, they are proud — being their oldest kid."
Visit the Career Center for more information on scholarships, tips and other helpful tools for success.