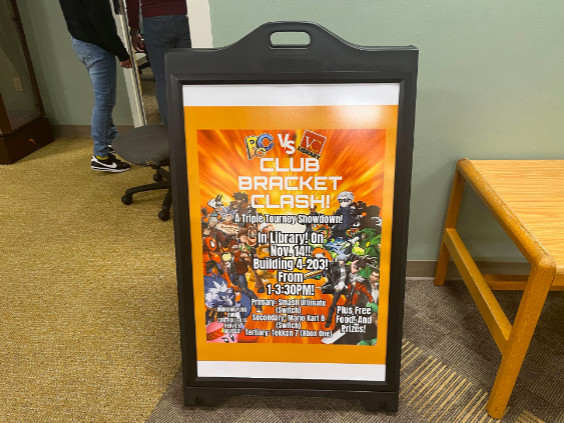 The Pop Culture Club hosted the "Club Bracket Clash" video game tournament last Tuesday
in East Campus Building 4 Library spaces.
Featuring various games and three different main events, organizer
Miguel Batista, 22, Music Production, explains, "Our objective was to
bring all the competitive gamers of our campuses together into one event to kind of socialize and connect with each other on their favorite games and hobbies."
The main tournaments taking place were Super Smash Brothers Ultimate, followed by
Mario Kart 8 and Tekken 7. Other, smaller tournaments included Galaga, Diddy Kong Racing,
and WarioWare.
Aside from the main tournament games, there were also stations with distinct gaming consoles and setups where the attendants could play casual games such as Call Of Duty, Skullgirls, Street Fighter 3, and Marvel VS Capcom 2.Galaga,
Marcelo Gomez, a 23-year-old Studio Art major and a fighting game fan, commented " I
might participate in Tekken 7, but mostly came here to watch."
When asked about the fighting
game community, he added "A surprising amount of people play fighting games…they don't
notice what's in their area. A lot of people get better by participating in a community."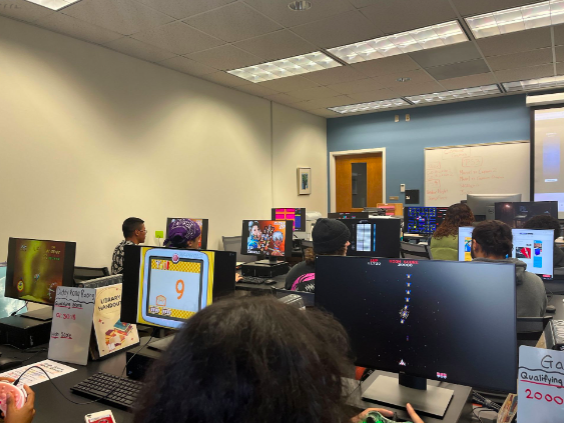 The event had food and beverages given to the participants, as well as prizes for those who won the tournaments with things like blankets, Funko POPs, figurines, console cases, and gift cards.
One of the winners of the event was Kaleb Dolvin, 21, who
took first place in the Mario Kart 8 competition. He won a Nintendo Switch gaming case, a Yoshi figurine,
and a $10 Wawa gift card.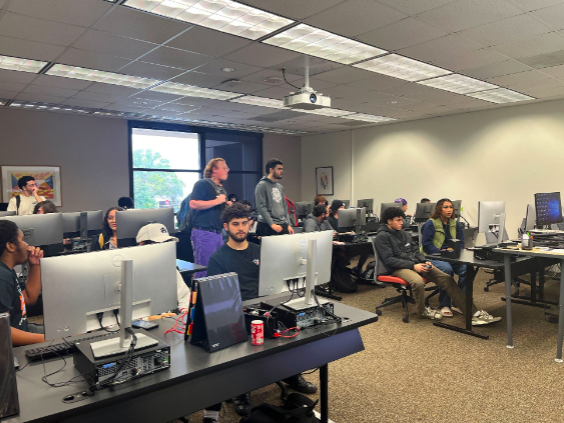 Batista says that he liked to do small tournaments so that people could come in, try
it, and actually win, unlike something such as MegaCon where they would go against
professionals and not get much of a chance.
Another tournament called "March Madness" is set to take place in Spring 2024,
and will follow the same format as this event according to Batista.