Vegetarians of Central Florida Hosts Earth Day at Lake Eola on April 22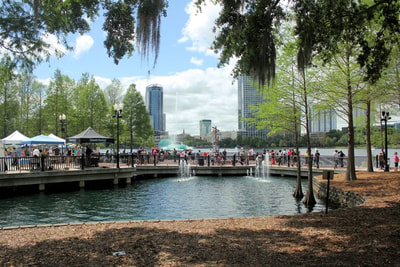 Vegetarians of Central Florida is the organization to put together local Lake Eola Earth Day events. The Central Florida Earth Day event will take place on April 22, 2023 at Lake Eola park from 10 a.m. to 6 p.m. Guests and attendees are encouraged to RSVP for the event on the group's Facebook event page.
"We just saw a need for it in the community. There wasn't any vegetarian organizations, so we just kind of decided to do it," said Larry Rambough, President of the Board and Co-Founder of
Vegetarians of Central Florida. The Central Florida Earth Day event is in its 18th year of celebration.
Vegetarians of Central Florida, or VegCF, founded in 2003, was originally put together for people who were vegan and vegetarian to meet up and discuss with other like-minded people.  The vegetarian organization promotes human health, along with human, animal, and environmental rights. The group promotes veganism and vegetarianism due to personal preference, health, along with spiritual, religious, and cultural reasons.
"Vegetarians of Central Florida is largely a social and community support group. For people who are interested in a vegetarian diet," explained Executive Director Malila Robinson. "Its main focus is getting people together in the community and just have fun and eat good food."
"Earth Day, I think, is more expansive, in that, because it focuses on more things than just the diet aspect of it. I think it's a lot more. So it takes the entirety of veganism into play, it's taking environmentalism and human rights," said Robinson.
"We (Vegetarians of Central Florida) throw the entire event, alright. So we're in charge of scheduling all of the vendors, all of the speakers, getting all of the presentations together, all of that. So the whole event is ours. But in addition, we also have a booth there at the event," Director Robinson explains.
From the Central Florida Earth Day, the event's goals are to "provide knowledge, resources, and inspiration to people of all ages through environmental and humane education," along with
inspiring "sustainable, humane, healthy, and equitable decisions at all levels, from the individual and local levels to the corporate, governmental, and international levels."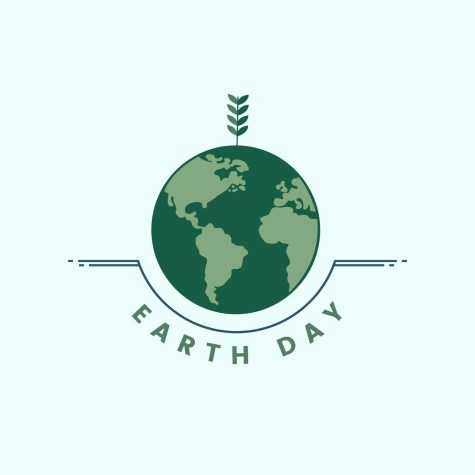 ---
The Earth Day Network (EDN)'s mission is spread through education, public policy, and activism campaigns. The campaign itself brings in more than one billion participants every year. Some of the Earth Day Network goals are to broaden the meaning of environment, diversify the movement, and to mobilize communities.
In January 1969, with the oil spill in Santa Barbara, California, many people were becoming aware about air and water pollution. The young activist, Denis Hayes, taught on campuses about environmental crises that were occurring to students. This then spread nationwide and led to organizations made to promote learning and help protest in deterioration of the environment.
"It's incredible to find people who are like-minded, who care and have the passion for the same things that I do. And it actually gives me a little hope for humanity knowing that there are people
out there who do care about the future of our planet. And this is a little outlet for us to speak our truth and to be heard. So it's beautiful.," says Vanja Grbic, PR and Entertainment Manager for the Lake Eola Earth Day event.
This year's theme for Earth Day 2023 is "Invest In Our Planet," according to the EarthDay website.