Osceola SGA Presents 'Thrifting into Spring', A Free Clothing Pop-up Shop on March 9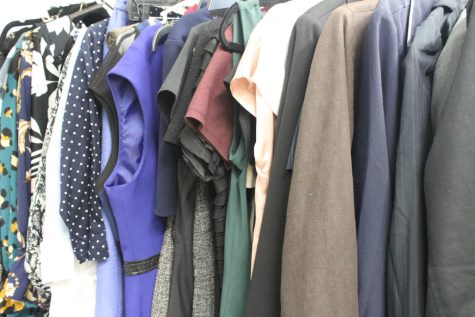 Valencia College students can find a new opportunity for used clothes in good shape.
On March 9, Osceola's Student Government Association (SGA) is bringing a free thrift pop-up shop to the campus alongside the Student Development's Safe Spring Break Event from 11 am to 2 pm.
This initiative is entirely composed of clothing donated by other students. The clothes are collected through donation boxes placed on the Osceola Campus the week prior to the event.
"SGA is dedicated to advocating for and serving our student body. Kindness, building community should be shown and acted upon regularly, but we are glad to have opportunities like these events to spread it a little extra," says Arelise Vasquez, SGA President.
Due to the success of February's campus thrift shop titled "Thrift with Love", SGA is continuing the event.
"We are so excited to reintroduce to students the opportunity to give back to their fellow pumas and provide assistance to those in need," says Kamelia Ortiz, SGA Vice President. "SGA is hopeful that the impact created by this event will further encourage students to continue to give back."
Valencia College Students also spoke about this opportunity, student Mei Lenge expressing that "this is a good way for our community to recycle clothes".
There are many ways to involve yourself in the Valencia community. To donate clothes, present your items to the donation boxes of Osceola Campus, or you can attend the Safe Spring Break event and receive some clothes for this safe and much needed Spring Break.