Valencia alumni Luke Balagia is a recent graduate making it big in local theatre.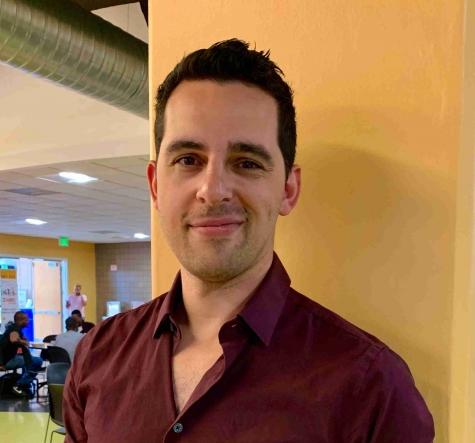 Balagia graduated with a digital media degree from Valencia College in May 2019, and has since been working on his show "How to Eat a Bear," which is one of the productions chosen to be showcased in Orlando Fringe.

"At first I wanted to do it as a web series, since that's what my major is in, and I thought it would be fun to film. But then you gotta do locations and pay for more realistic costumes and all the actors," said Balagia when asked what he was writing the show for.

Balagia, alongside Mack Stine, wrote the comedy over a year ago and tried to get it in Fringe last year. However, it was not picked from the lottery until this year's fest, to which Balagia had to tailor the show to fit for theatre instead of film.
"It was so nerve-wracking before putting it on and preparing everything. For months beforehand, I was a nervous wreck, but as soon as we had our first performance and I stepped on stage for the first performance, all of it kind of went away," he said.

Balagia always has something in the works (or ready for the works) for the future. "After this experience, I've been thinking about what other of my ideas would be good for theatre," he added.

On top of Orlando Fringe, Balagia is involved in improv troupe "The Improvengers" who perform at conventions, including Megacon Orlando, which happened from May 16 to 19, 2019.

When asked about what he took away from Valencia's digital media program, Balagia replied, "In digital media, I'm really used to working alone, and in taking classes they really push you to work with others and work well with others and that, I think, is always gonna be the key to success, collaborating well."

You can see "How to Eat a Bear" at Orlando Fringe up until Sunday, May 26.
To view show times and more information on the theatre festival, visit Orlandofringe.org.