Movie Review: Dr. Strange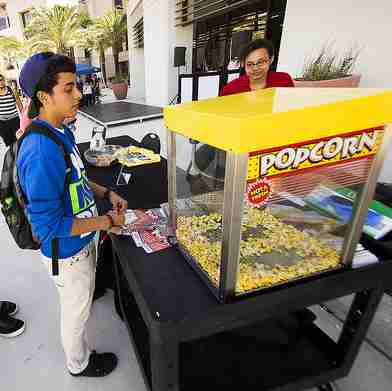 Out in theaters now, Marvel Studios presents the most unusual movie from the famous superhero saga which takes you beyond this world and time.
Dr. Stephen Strange (Benedict Cumberbatch) is one of the greatest neurosurgeons in New York, yet bigger than his talent is his ego. Strange gets into a car accident that wrecks his hands. As a result, he can no longer perform surgeries.
He becomes depressed, cruel and hopeless. The world of science and medicine has failed him, so he travels to Nepal.
There he meets The Ancient One (Tilda Swinton), who shows him the worlds he did not believe existed. She teaches Strange magic and new skills through spirituality, and Strange learns quicker than anyone expected.
Consequently, Strange faces a dilemma— should he use his new mystical skills to cure himself and make his life perfect again, or should he use his new power to confront evil Kaecilius (Mads Mikkelsen) and save the world?
The visuals used to build different worlds are the best aspect of the film. The effects are hallucinatory and mind-blowing, sometimes more sophisticated than "Inception." They make you feel like you have visited these landscapes and new worlds too.
Marvel was very lucky with the choice of actors. Cumberbatch, who has already played geniuses before ("Sherlock Holmes", "The Imitation Game"), is equally good as the visual effects.  Even though the character of Strange is very similar to the character of Tony Stark (Robert Downey Jr.) from "Iron Man", another Marvel movie, Cumberbatch does his best not to resemble Stark.
Together with Swinton, Cumberbatch makes the movie more magical than it is. Magic and spirituality are the main themes of "Doctor Strange," and that is why it is an atypical Marvel movie.
What is the same, as in every Marvel movie, is the narrative. Marvel heroes have similar life stories, and Stephen Strange is no exception. Even from the beginning of the movie, it is quite obvious that Strange will undergo a spiritual transformation and save the world.
The plot is completely predictable and simple. Overall, "Doctor Strange" is a combination of Iron Man and Batman, but still worth watching. It is thrilling, amusing and rich on visuals, so watching in 3D or IMAX would guarantee an even better experience.
Rating— 3.5/5
Leave a Comment