Culture: Harley Quinn shines without Joker in Birds of Prey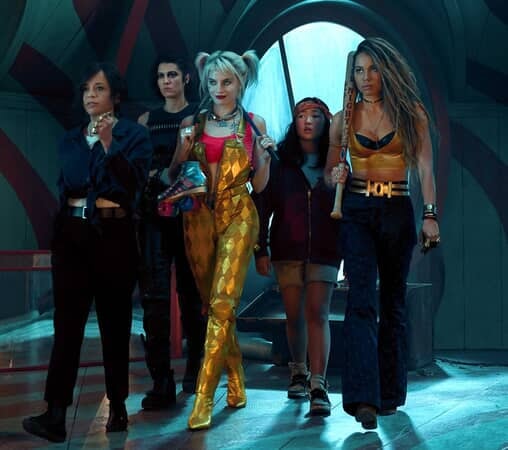 Spoiler alert for those who haven't seen the film
Suffering from a bad breakup? Birds of Prey (and the Fantabulous Emancipation of One Harley Quinn) may be the pick-me-up you need. The spin-off sequel to Suicide Squad explores the character of Harley Quinn (Margot Robbie) without one of the biggest things she's known for – her relationship with Joker.
The edgy-yet-relatable film starts with a quick narration about Harley's relationship with Joker and how she is coping with the loss. She goes through a lot of the usual steps of a breakup, such as changing her appearance, getting a new place to live, and taking up new hobbies; however, because it's Harley Quinn, she is doing these things to the extreme. For example, she drives a gas truck straight into Ace Chemicals, destroying one of the most significant places in her relationship.
After processing the breakup in her own way, Harley begins to realize that she is no longer protected by Joker, which means half the city is ready to take revenge on her for one reason or another. One would think this would lead to a lesson about not doing what you want all the time, but instead, the film doesn't change Harley's character; she does things her own chaotic way throughout. She stays unpredictable and most of the time is unremorseful for her actions. While she does show a more human side towards some of the other characters towards the end, she is still herself.
While Harley Quinn is the focus of the film, other strong women from the Batman franchise also appear, including Black Canary (Jurnee Smollett-Bell), Huntress (Mary Elizabeth Winstead), Cassandra Cain (Ella Jay Basco), and Detective Renee Montoya (Rosie Perez). They work together to fight Black Mask (Ewan McGregor), a villain who surprisingly had very few appearances in the live-action and animated DC Extended Universe.
The cinematography of the movie is excellent, with plenty of fast-paced action. While the CGI is noticeable at times, such as many of the scenes with Harley's pet hyena Bruce, it isn't overly distracting and is still a lot of fun to watch. It fits right in with the other recent movies in the Batman series (apart from 2019's Joker).
All in all, Birds of Prey is a superhero movie unlike any other. It's chaotic but relatable. It does its own thing, but in a way that is on par with other DC movies, making it a worthwhile watch.