Senior-geared radio show becomes booming success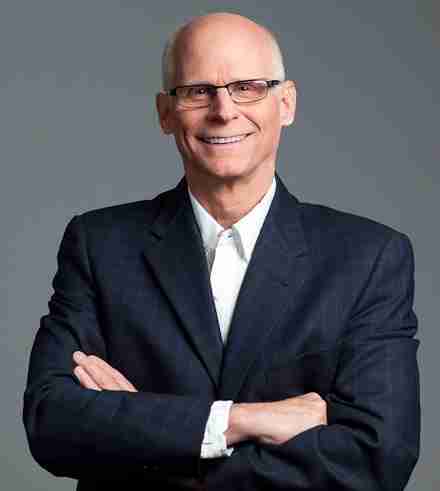 Marc Middleton is an Orlando newscaster and entrepreneur who hosts a radio and television show produced in Central Florida. You may have heard him on the weekends on 90.7 or watching the UCF public broadcasting channel.
Middleton graduated with a biology degree from FSU hoping to become a veterinarian. He moved to Phoenix when he wasn't accepted and began coaching an AAU swimming team. He befriended TV sportscaster Mike Leonard, now a feature reporter for the Today show.
Leonard had a way of looking at things in a way that was different; he was a story teller. He had no formal journalism education, but was persistent and worked as a freelance journalist, landing a permanent job within eight months as a sports anchor/reporter at a phoenix CBS affiliate station. Leonard inspired Middleton, who, years later began working in Orlando at local NBC affiliate WESH 2.
Middleton believes that the news includes the positive things going on in a community. He became a reporter to tell stories.
"The news business change. Local news was quickly becoming little more than a crime report because it was the easiest, quickest and most cost effective content to produce," Middleton said. "There was nothing uplifting about it."
Sick of covering stabbings and robberies, Middleton left his high paying job at Orlando local NBC affiliate to start his own venture where he could tell the kinds of stories that got him in to reporting.
When Middleton left local television the industry was not researching the over-54 demographic. He recognized that the baby-boomer generation, his generation, was breaking the old stereotypes that dominated media marketing.
The baby-boomers represent a huge portion to the United States population and control a staggering 70 percent of all disposable income. They spend money on cars, second homes, travel and technology and experiencing a period of their life that many of their parents never lived to see.
"I began to believe broadcasters, advertisers and marketers were making a huge mistake in undervaluing this group," he said. "I saw their oversight as an opportunity."
Middleton wanted to create something that could tell positive stories that cater to the baby-boomer demographic that could potentially be very profitable. What he started was the Growing Bolder Media Group. At first it was a one man operation, but within a year he was hiring the best producers, reporters and videographers he knew.
Now the media group produces a television and a radio show on PBS and NPR.
"Public media is perfect for us and we knew from doing research that PBS was interested in trying to do for 50-plus programming what it did for children's programming in the 80s."
Growing bolder is doing just that: the radio show has gone from two stations to 500 in less than 10 months.
Growing Bolder has a strong presence on the Internet and in social media. Middleton believes that for a small business with limited resources social media is invaluable. Growing bolder also has a feature rich website full of original content.
"We have just launched an online Growing Bolder Radio Network that streams our audio content 24/7," he said. "Listeners worldwide can now hear us anytime."
The Growing Boulder message is that it's never too late to try something new. "You can reinvent yourself as many times as you want to, Middleton said. "Find what you love and don't settle for less. Eventually you'll find out how to make a living doing it."
Middleton doesn't just preach the growing bolder message; he lives it. He got back into swimming after a 35-year break, and soon after he began swimming competitively. He has lots to show for it, with six national swimming championships and three masters world records in the past 12 months. He will be attending his first track meet in 40 years in the US National Indoor Track and Field Championships in the high hurdles.
Middleton has no plans for retirement.
"What we have crated is less of a job and more of a team," he said. "We all enjoy coming to work every day and being with one another."
The Growing Bolder radio show can be heard locally on WMFE 90.7 Saturday at 3 p.m.