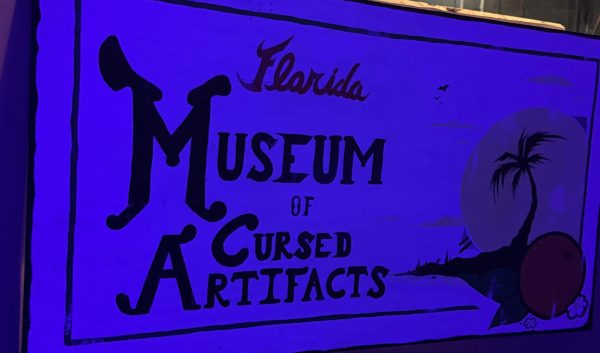 Legends and lore come to life at the Valencia College Live Entertainment, Production & Design's  "The Florida Museum of Cursed Artifacts: A Haunted Attraction" beginning October 27 through Halloween Day.
A culmination of stage management, character interactions, and devised scripting is set for the free attraction at East Campus' Black Box Theater. Valencia College School of Arts and Entertainment students have been working through the semester to bring this "ooky-spooky old museum" to life. Three docents will guide guests through five rooms of a haunted museum to visit unique artifacts and hear their tales. While there might be some spooky encounters and a few jump scares, the event is self-rated PG-13 without gore and horror.
William Alexander, 21, Musical Theater, plays the Custodian, one of the three character guides through the museum. "This is my first time doing interactive theater, and we have a very large cast which has been really fun to work with," says Alexander. "It's made some of the rehearsal process a little bit challenging, but we've taken those challenges in stride."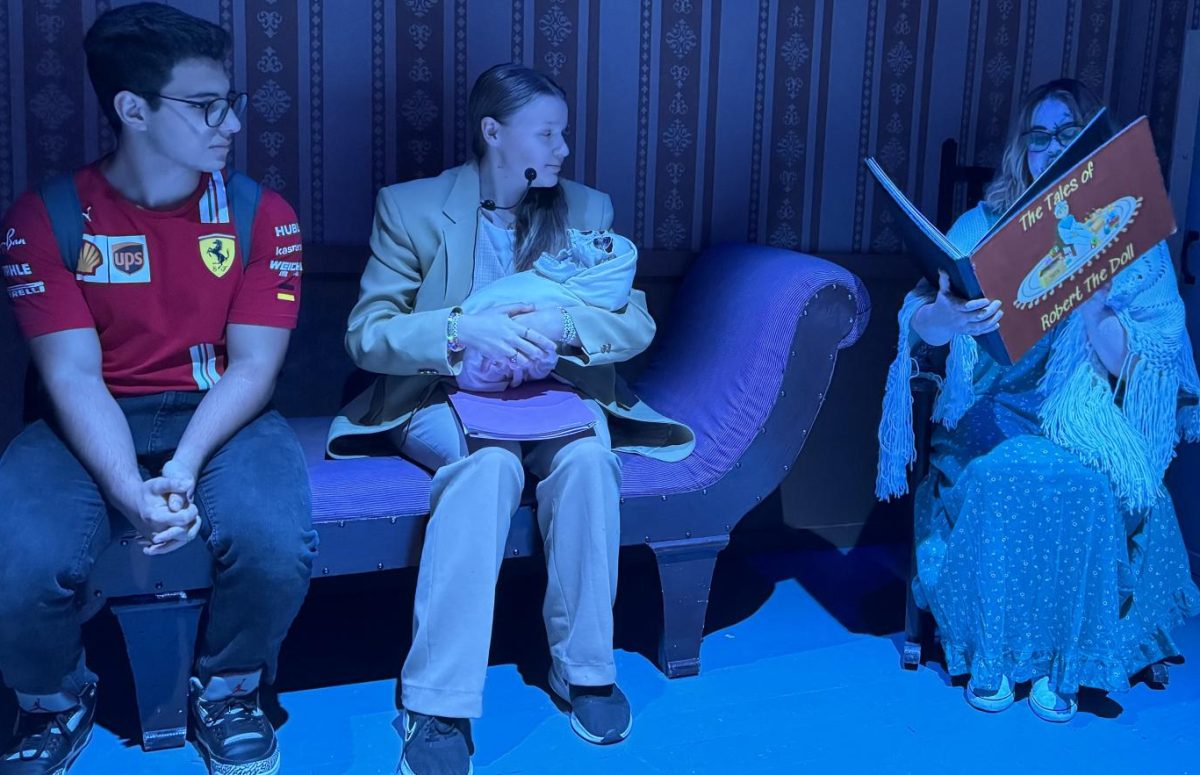 Live Entertainment Design and Production Program Chair Kristen Abel discussed hosting a unique haunted house on school campus. "I wrote the script and led the initial design phase of (the museum). To get started, I sought advice from Director Jeff Wirth and others to talk about creating an interactive museum. We say 'We are in the Black Box Theater ' because we had to be in code. We couldn't do this as a normal haunted house as to meet the requirements of the college."
The concept for the museum is from Professor of Theatre John DiDonna, Founder of Phantasmagoria — the Victorian Steampunk Storytelling Troupe, with Florida legends incorporating the "Eerie Florida" book and podcast series from author Mark Muncy and Kari Schultz. Students also incorporated legends as well.
Students can expect a few jump scares as well. "This is a very tech heavy show, and we are now just coming into it. One of the biggest obstacles was techs can't hear us in the booth," says Alexander. "It's been really good, and we have done it really well. " Guests can expect to see elements of lighting effects, music, and physical manifestations of hauntings."
One of the unique perspectives is the dynamic development of the event. Abel says, "It's been a wonderful experience. So many students have had creative input. That's often not the case with theatrical productions, one that is designed month and months before it is built."
Actors were able to improvise and adapt their unique spin on the storylines, so each docent and custodian will give a different experience. Front of House's Emmanuel Lee, 20, explains, "This will literally help students learn, especially those wanting to be in the theatrical and theme park world. It's a marketable skill and resume for students. We aren't just teaching actors, but front-of-house and management as well. It's equally as important to manage outside of the scenes as it is inside the attractions.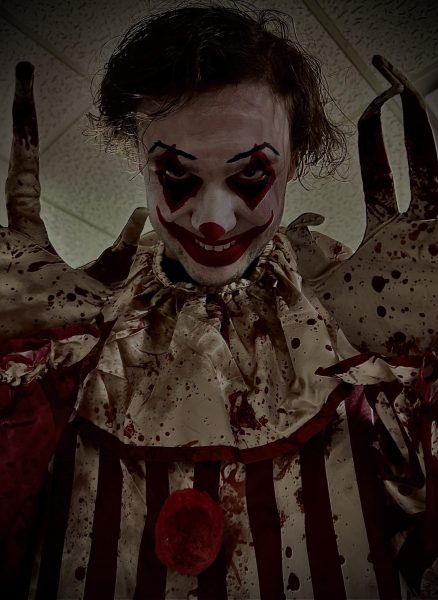 First walkthroughs of the event have students already have students saying how the event is both fun and scary.
Cade Eisenhut, 20, Business, playfully advices, "So scary. Make sure to use the bathroom before."
Karim Flayhan, 17 Health Sciences, notes that the event has a lot of moving elements and people, and that it was "very fun".
"I really liked the house. It was really interactive and creative and fun," says Tahiri Abatso, 19, Psychology.
Limited spots are still available from October 27 through October 31. Check the website for signups.
Happy Halloween and break a leg to the LEDP.