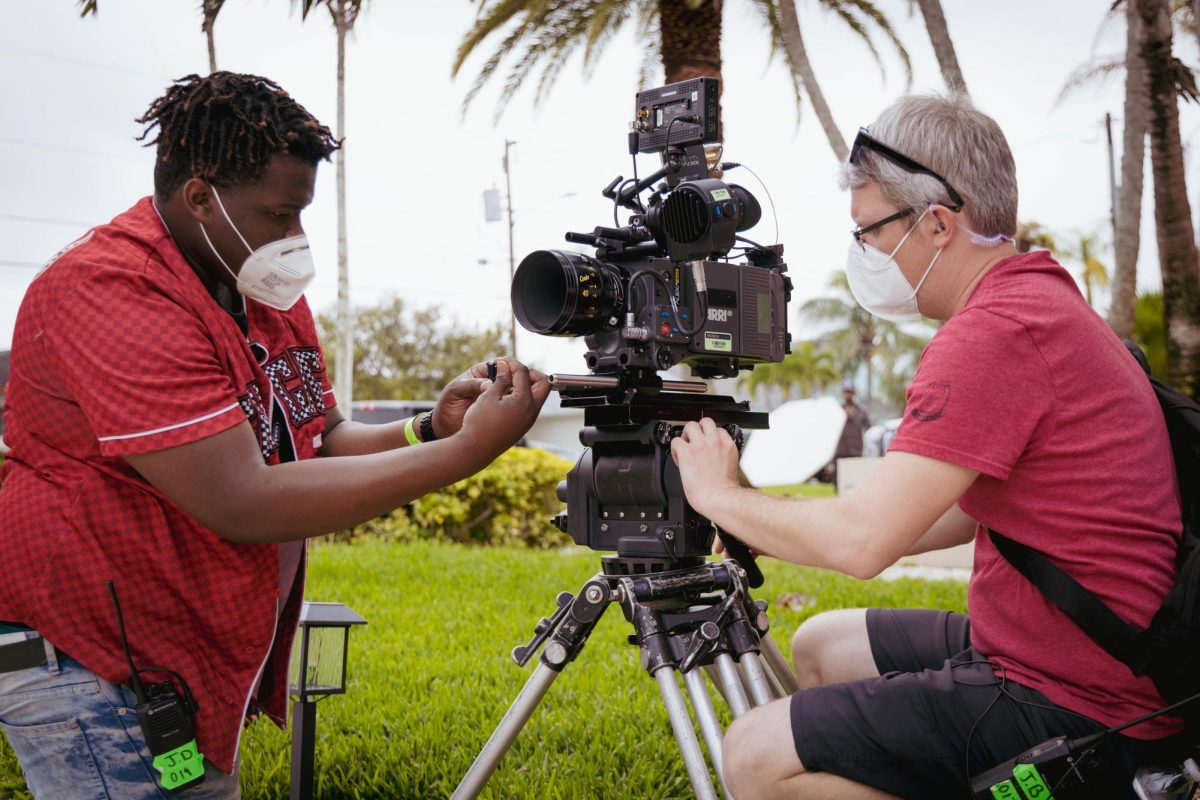 During the peak of COVID-19, a film production crew of Valencia College students spent three  weeks in Clearwater, Florida, assisting Sony Pictures Entertainment "The Plus One". The romantic comedy set in Tampa, stars Ashanti as bride-to-be and Cedric the Entertainer as the father-of-the-bride as "carefully laid plans are thrown into disarray after Ashanti's 'man-of-honor' Marshall brings his 'ex-from-hell,' Marie. 
Twenty-five advanced course students participated as crew members on the film as well as some of the faculty and staff. Production Coordinator and Film Production Technology  Professor "Moe" Fowler explains, "It was difficult to film with the strict COVID-19 guidelines. We already had a very tight schedule, so to add in time for COVID testing two-to-three times a week with a 50-person crew was a challenge. It became more of a challenge when crew or cast members had to quarantine due to them contracting COVID-19 or being close to someone that had it." 
"We would have to adjust the filming schedule, bring in other crew members and have them tested. Despite all of that, we completed the film without any major health issues and made sure everyone's safety was the priority."
 Film Production Technology alum Martin Prado, '22,  says, "'The Plus One' was a fantastic opportunity to work on a professional set with industry veterans and learn through practical experiences. The Film program at Valencia College is the best in the state." Graduate Adianez Báez, '22, was also one of the students involved. When asked of the experience, Baéz replied, "It allowed me to have hands-on experience and deal with problem-solving. It helped me gain skills that I apply in my career after having graduated."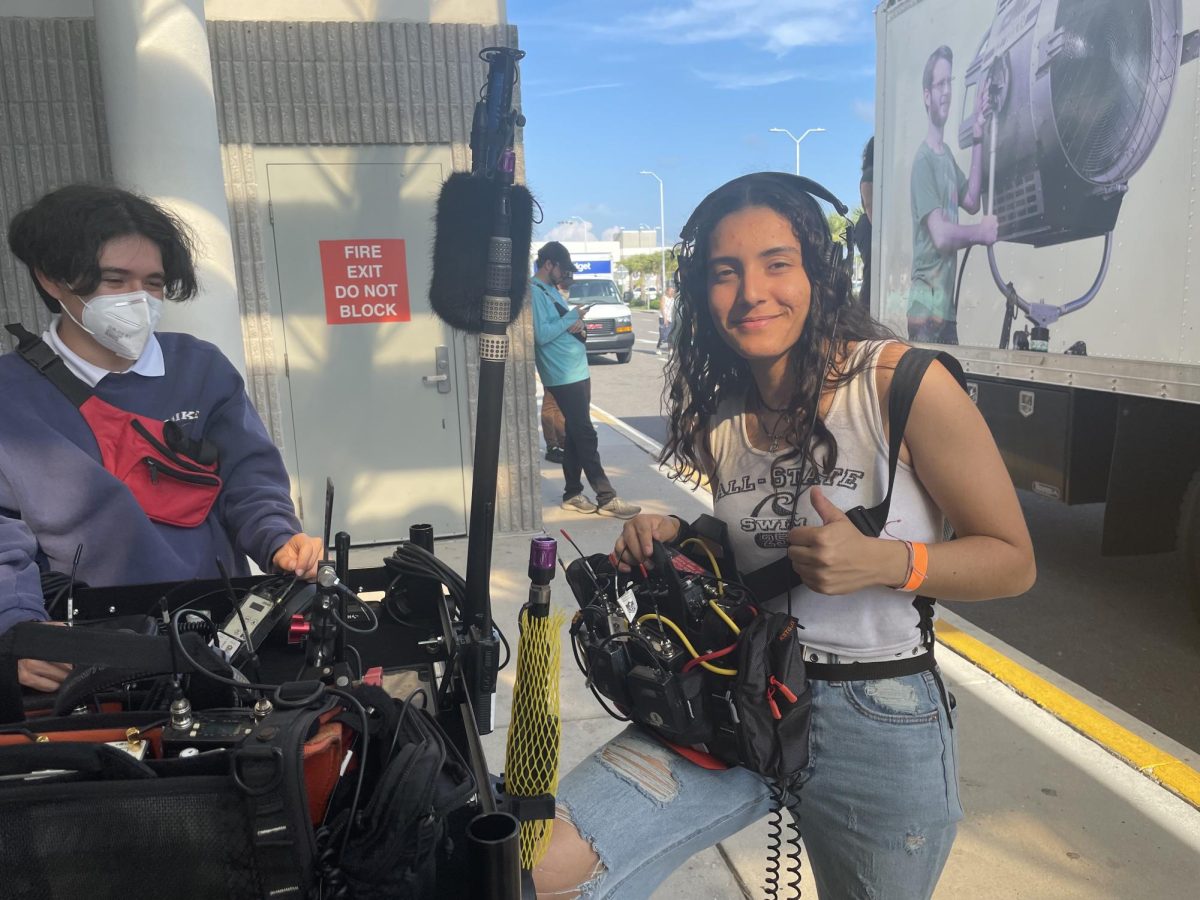 Jerry Doralus, Film Production Technology alum, '22, was First AC, maintaining everything with the Camera Department. "During that time a lot of us became really close," says Doralus. "We were able to build relationships that even now as a graduate, I'm working with the people I was working with in the program now in the 'real world'."  Doralus thanks the Film program saying that he feels comfortable feeling he knows everything he does from his work on big projects such as "The Plus One". 
Fowler mirrors that sentiment, saying, "One of my joys of working with the Film program and bringing in projects like these, are those moments where students take what they learn in the classroom, apply it practically and impress our production partners that gain them future professional opportunities."
The current SAG-AFTRA actors' strike has reached 100 days and has prevented actors from promoting their movies as negotiations continue Tuesday, October 24.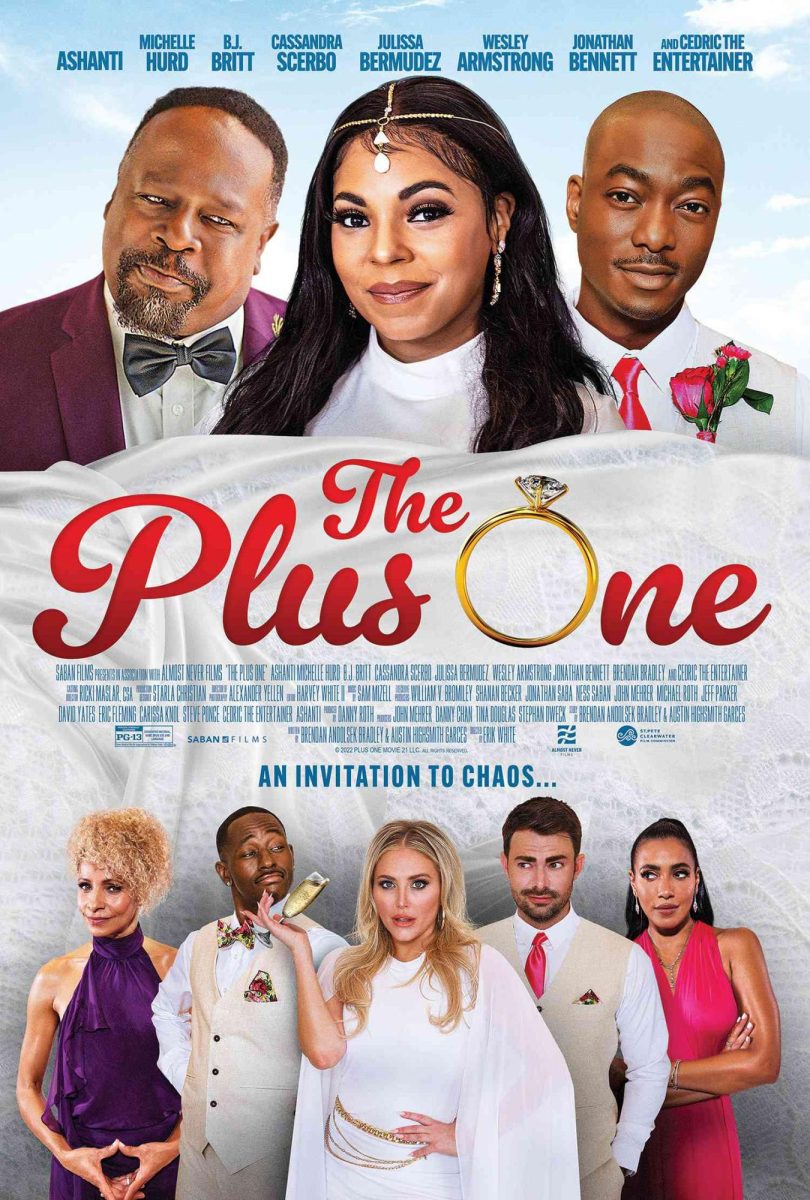 "The Plus One" premiered October 3 and is available for purchase or streaming on GooglePlay, AppleTV, Vudu, Amazon Prime and YouTube.