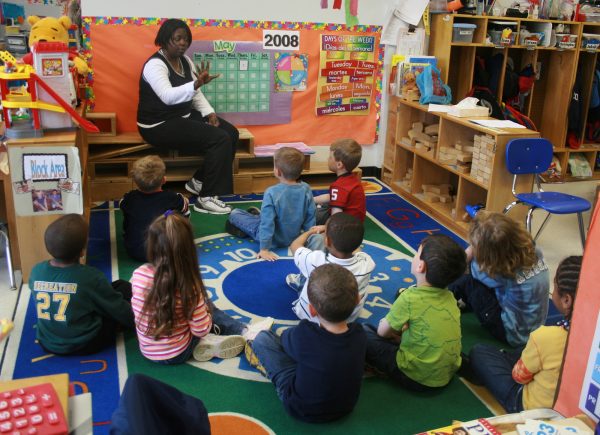 The Fall term enrollment deadline has been extended to September 29 for the Child Care Access Means Parents in School, or CCAMPIS, assistance program. Parent students attending Valencia College and meeting eligibility criteria can seek access to critical resources for child care through the over 1.3 million-dollar CCAMPIS grant issued through the Department of Education. Criteria include:
Enrolled in six or more credit hours of full-term courses toward a degree
Eligible for the Pell Grant based on the FAFSA financial aid application
Maintain at least a 2.0 GPA
Be a resident of Orange or Osceola County
This is the first year for Valencia College receiving federal CCAMPIS resources. Newly-appointed Program Director Monica Potts, MSW, LCSW, encourages students to enroll into this valuable resource to make college easier for those with children. "We want student parents to know this valuable resource is there. We want to provide access to affordable child care to bridge the gap between parent students and those who don't have children. We want them to have the same success rates as those without dependents."
Community child care partners Early Learning Coalition of Osceola County, Early Learning Coalition of Orange County, and Community Coordinated Care for Children (4C) have partnered with Valencia College to help meet the needs of grant enrollees. Resources are aimed at keeping students in classes, a faster graduation to gainful employment through larger course load, and eventual transfer of students to four-year institutions for higher education opportunities. Utilizing the success of the partners and an already-established algorithm, an income-based sliding scale will be used to determine the voucher amounts for each student, costs to the parent and approved care facilities. As the program is income-based, monetary amounts will vary. Parent students will also be encouraged to attend community events and set up individual support plans with counselors.
If students are unable to meet the deadline for September 29, the next open enrollment period will begin December 12 for Spring 2023-2024 term. For more information, visit the Valencia College CCAMPIS program website.