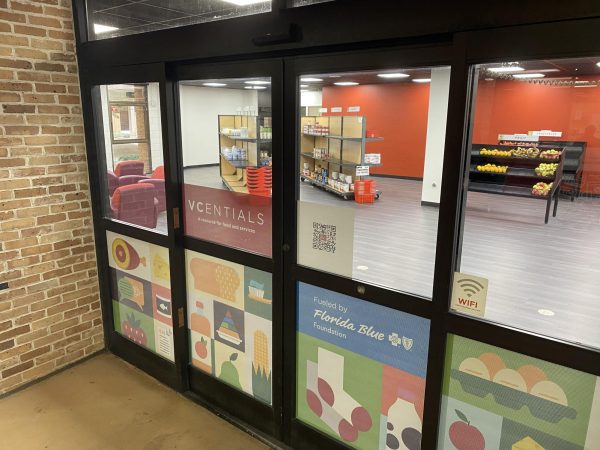 "There's less worry when you have food."
The Florida Blue Foundation VCentials food service opened last week and offers any Valencia ID holder a chance to receive limited quantities of free food and necessities. Located in the former West Campus Bookstore in Bldg 1, VCentials hours of availability  may vary. VCentials hopes to be open Monday through Friday from 9 a.m. until 5 p.m. depending on volunteer staffing. 
Here's how a student can utilize VCentials:
First-time student shoppers will fill out an online form including some personally identifiable information such as name, zip code, ethnicity and disability status. The service does not ask you to provide financial information. 
Upon completion, a digital signature is required. 
Students are then open to shop without an appointment for a limited number of food items. 
As demand increases, it is likely appointment times may be implemented. Within one hour, some twenty students shopped at VCentials midday Monday with the greatest demand being frozen meats. Online ordering for next-day pickup is also an option and open depending on each campus' inventory. 
While West Campus is the first hosting site, administration is expecting a rollout for VCentials within the next two years for Osceola and East Campuses.
"VCentials is for everybody. We are working to eliminate food insecurity and the stigma around food pantries," explains Mando Quetel, Operations Manager.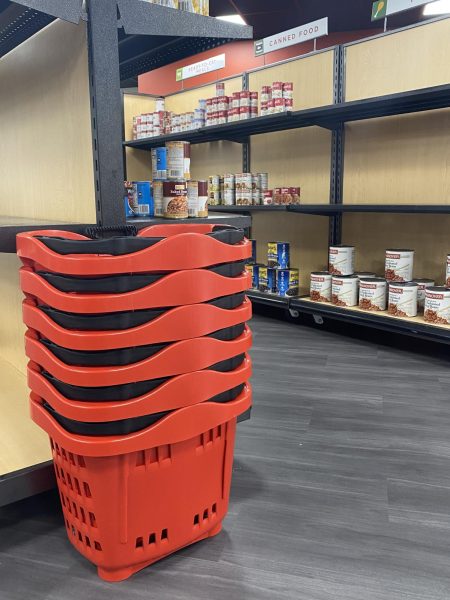 Alizae Almonte, 19, Biology, appreciates the ease of access. "I really like (the food service). It's a resource where you don't have to prove you need it. A lot of people will avoid the stigma and you have to tell people everything about yourself; to have a resource where they don't have to explain their situation. I decided I wanted to go to college, now I don't have to worry about food. It makes you look forward to returning to class without snacks or thoughts on my next meal." 
Almonte lives with a single mother who has raised six kids, never having an abundance of things. Almonte continues, "I was able to tell my mom that we are able to make rice and beans tonight thanks to VCentials. It removes a lot of stress from my mom and myself. It helps me focus on being a college student." 
Noella Swaby, 22, A.S, Electrical Engineering, says, " I didn't have time for breakfast this morning. Valencia had my back. Now I can eat my banana, eat my fruit… there's less worry when you have food." As an international student, Swaby has been actively seeking in-school work and has been unsuccessful. VCentials helps burden the high cost of living for some.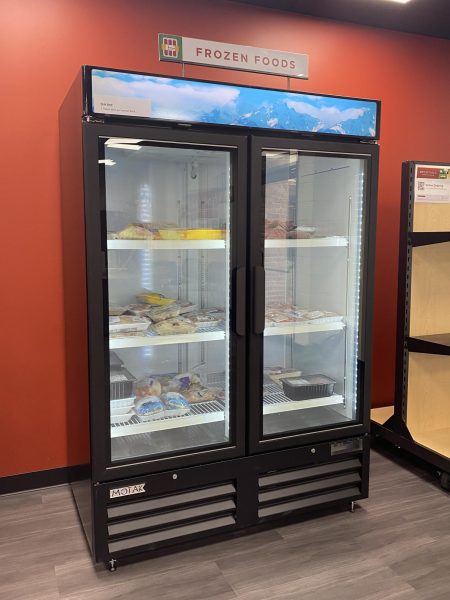 Students using the food service are being asked to return the generosity and consider volunteering for the clerk positions. The easiest way to be involved in VCentials as a volunteer is to select Yes when asked about your interest in the initial registration. For more information or to volunteer, email [email protected].