Honor Society Phi Theta Kappa Chapter To Host Summer Orientation on May 24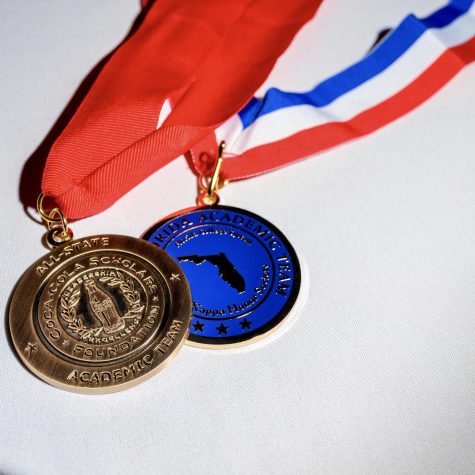 International Honors Society Phi Theta Kappa's Alpha Phi Zeta chapter will host their yearly Orientation Training this Wednesday, May 24, virtually for those students who excel academically and wish to join the honor program.
APZ Chapter Co-President Eduardo Vergara-Munoz, 37, AS in Hospitality and Tourism Management and AA in General Studies, explains that PTK boasts more than 200,000 members across 1,300 community campuses providing recognition for academic achievements as well as other benefits such as networking and scholarships.
Student eligibility for involvement in the Phi Theta Kappa (PTK) chapters include maintaining a minimum course load of 12 credits in both AA and AS degree pathways (six for a certification), 3.5 GPA and an 85-dollar membership. PTK chapters include East Campus' Alpha Gamma Omega, West and Downtown Campus' Ki Epsilon. Alpha Phi Zeta host students from Lake Nona, Poinciana and Osceola Campuses.
---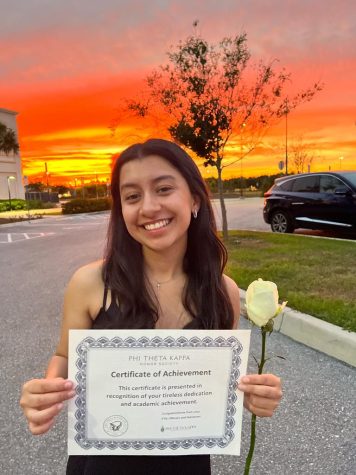 PTK's officers and mission focused on two projects this year achieving Five-Star Chapter and completing Honors in Action, a research project on food association with nostalgia. The society has garnered numerous awards from the Florida College System and Coca-Cola including All-Florida Academic Team 2023, Coca-Cola Leader of Promise Scholar 2023, Distinguished Chapter Officer Team 2023, and being awarded the Florida Regional Communications Officer role for 2023-2024.
Several officers have stood out this term with various reasons for joining the honor society amid schedules and a hefty membership fee.
VP of Scholarships Maya Richards, 19, is an international student from Trinidad and Tobago. The General Studies major explains that for international students, tuition fees are higher and sought out scholarships to help cover the difference. Joining PTK has let Richards also practice leadership roles outside of student government.
Future veterinarian Nikole Melendez Candelario, 19, VP of Membership, explains always having an interest in research, with aspirations toward majoring in Journalism and then into Biology. "I got the school email and said, 'This looked interesting', went to the website, (read the) bylaws, and networking. I want to do research and be published someday."
How to Join
PTK holds its General Meeting on June 19. Students looking to be involved can message PTK's Alpha Phi Zeta through their linktree on socials.