East Campus VESA Hosts March 9 Talk on Energy and Sustainability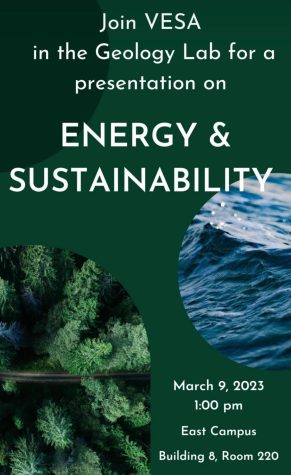 East Campus' Valencia Earth Studies Association will host a presentation on Energy and Sustainability at East Campus' Bldg 8 Room 220 Geology Lab on March 9 at 1 p.m.
The presentation will include career opportunities in the environmental field and a discussion about sustainability and energy. Two presenters include Anne Davis, MS, Course Associate, Analysis for Energy Efficiency, Columbia University School of Professional Studies, and Lori Forsman, Orange County Environmental Protection Division Sustainability Programs Manager.  The event is open to all students, staff and faculty.
VESA Faculty Advisor and Professor of Geology Jim Adamski expressed his hopes are for students looking to learn about the climate crisis with a level of optimism.
"These are solutions, I hope they see that the environmental field has viable and exciting career opportunities." Adamski says that there are alternative energy sources like wind, solar and geothermal.
One technology he is optimistic about is solid-state batteries, which companies such as General Motors and Toyota hope to master. This technology will greatly reduce charge time of EVs (electronic vehicles) from hours to minutes and increase range.
---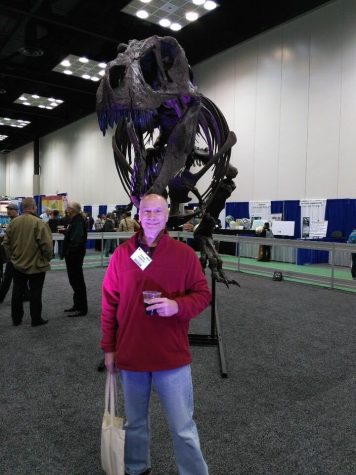 Professor Jim Adamski has been with VESA since 2011 and has taken club members to state and national parks, hosted keynote speakers, and sponsored Earth Day events.
On March 25, Valencia Earth Studies Club (VESA) will be partnering with the Audubon Florida Conservation Leadership Academy: Orlando Region to offer students a chance to learn about the Wekiva Springs basin by foot or tram. This opportunity will allow students to "see and discuss flora, fauna and ecology".  The environmental career panel, networking session and field trip includes lunch as the event will run from 8:30 a.m. to 3 p.m. Space is limited. 
Earth Day events will occur around April 13. Check Engage or Atlas for more scheduled event times.