Universal Orlando Day Pairs Students With Industry Mentors on February 14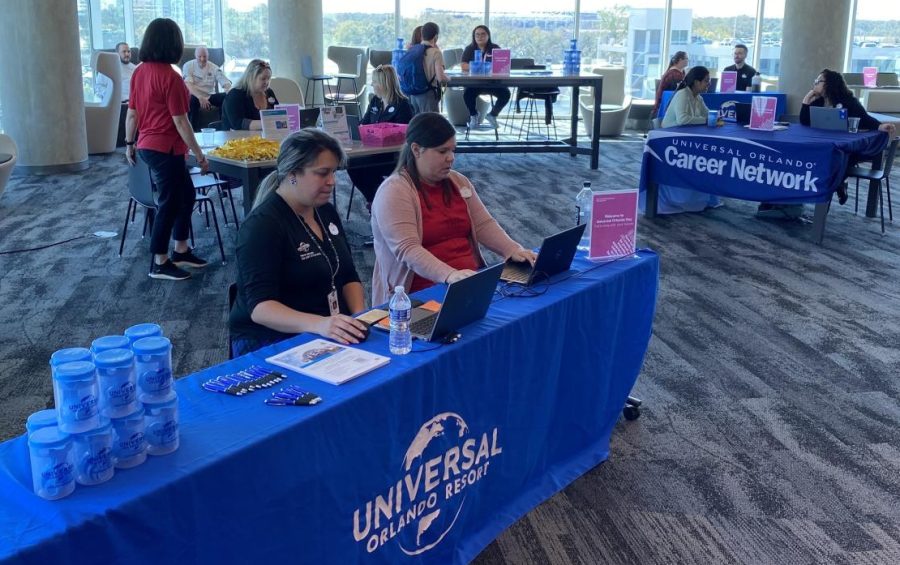 On February 14, Valencia College and UCF's Downtown Campus hosted Universal Orlando Day at UnionWest.
The Universal Orlando Resort company provided resources to students in the Hospitality, Guest Services, Culinary and managerial pathways. Recruiters and interviewers were available and students saw opportunities to start their way with the company known for "Harry Potter", "Minions", "The Mummy", "Jimmy Fallon" and more.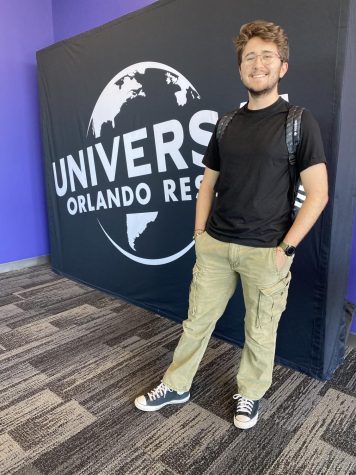 Universal Human Resources Glenn Campbell, Talent Acquisition Manager, described who were helping to host the event.
Campbell highlights, "A lot of our team are from the park hourly positions, we have Team Captains from Attractions; I started as a bartender and now am a HR Manager. For students looking for upward mobility and growth, we have Food Service personnel who are Assistant Restaurant Managers, as well as Assistant Store Managers and General Managers. So the people who are interviewing have the experience to share how they started and how they grew with the company."
Universal Orlando Resort Executive Chef Ron Cope says, "This is a great partnership with Valencia College. We have a great production facility where we create things from scratch, what a lot of the students here are doing. We have  great benefits and a great reputation. It's a great place to start and maintain a career."
Valencia student Daniela Giron Rumie, 21, Communications, attended the event and said, "I think it's a great opportunity, because you have an entrance into the company. As an exchange student from Colombia enrolled in the Florida Leadership program, it's important as this will be a possible opportunity when I come back to the states."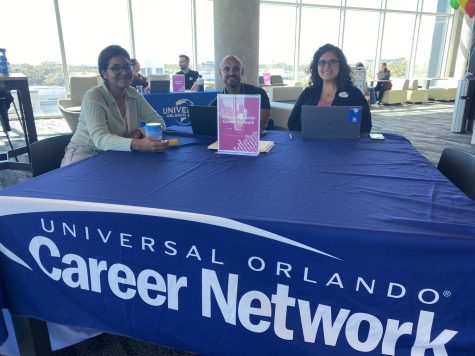 Hunter Burtha, 19, Digital Media / Game Design at UCF, explains, "Just having access for students to get jobs can help out a lot of people. I think it's really cool."