WDW Hosts Previews For New TRON Coaster, Opens April 4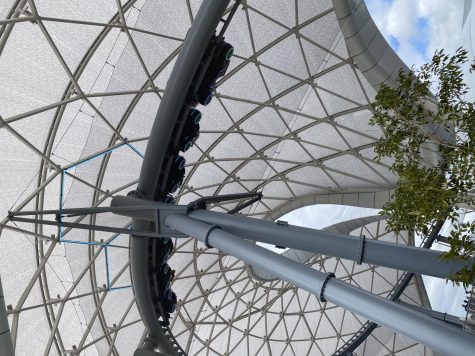 The newest attraction to open at Walt Disney World has welcomed cast members and media to Magic Kingdom's Tomorrowland for TRON Lightcycle / Run.  On February 12, this reporter experienced the catapulting, swerving rollercoaster firsthand. Heres what to expect from the cyber race through virtual space.
The first two of three TRON movies, 1982's "TRON" and 2010's sequel "TRON Legacy", focus on the protagonists joining one of two teams who compete for dominance of a cyber world known as The Grid  as a means of escape. This is the basis for theming of TRON Lightcycle / Run as you don the disk and ride with your team of fellow cyclists through an obstacle course of slaloms against the nemeses of the orange team.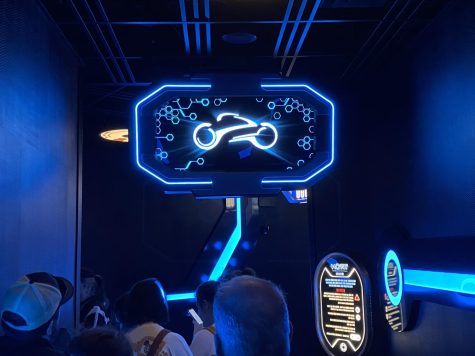 ---
The Lightcycle
The ride seating is ingenious and a tad problematic for some. A motorcycle with arm handles used to secure a locking backrest lays you across the main engine of the vehicle. The positioning gives a heads up view of the track and gives the illusion of riding on a "real" lightcycle.
While waiting, two individuals who weren't able to fit were directed to a modified seating arrangement.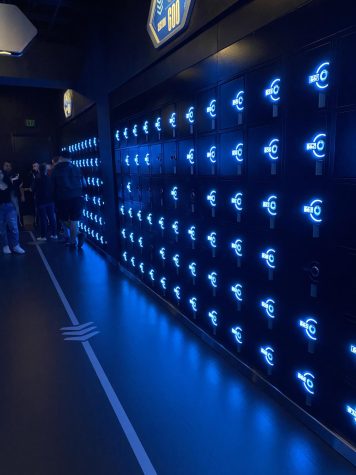 The Ride
Blue team deploys into a long corridor before being launched into the single, open air section to plunging into darkness toward the numerous blue checkpoint slaloms along the route.
For those looking for thrill-seeking, this experience is the quickest of Disney attractions. The trip lasts less than two minutes but leaves you with a rush, a smile and a reason to race Lightcycle Run again and again.
Guest Comments
Elisa Brewer, Valencia DTC Lab Manager and Disney World aficionado, comments, "So the ride was quick but extremely fun. The complaints about it being too short are based on if EPCOT's Guardians (of the Galaxy) had come out as scheduled and after TRON (Lightcycle /Run), it wouldn't matter."
COVID-19  and construction delays are attributed to the setback. TRON Lightcycle / Run is scheduled to open April 4 to Walt Disney World guests.