Phishing Scams Deceiving Students, OIT Offers Safety Tips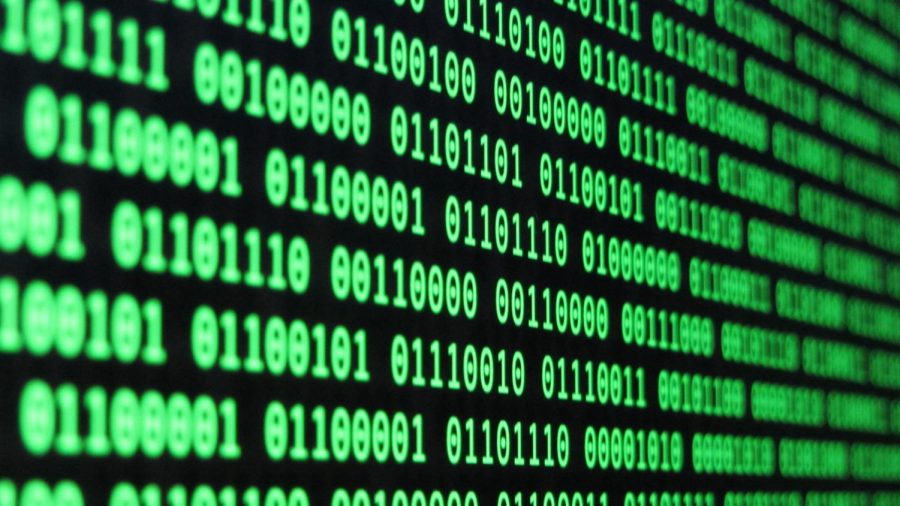 Early 2023 has shown a resurgence in phishing emails with scams ranging from scholarship offers to healthcare updates.
Oxford Languages defines phishing as "the fraudulent practice of sending emails or other messages purporting to be from reputable companies in order to induce individuals to reveal personal information, such as passwords and credit card numbers."
West Campus Security were some of the first notified of recent phishing scams being sent to student emails at the start of Spring 2023 term. These phishing emails have used scammed student emails, had spelling errors, shorten URL links, and are boasting a job offer or scholarship without much explanation. Some exhibit a link to a Google form with chance for another email to reach out to continue dialogue and ask for addresses, emails or other personally-identifiable information, or PII.
Director of Security Stan Knutowicz says that although a Jan. 9 message was released,  The Grove published an article, Campus Security provided safety briefings to Departments and classes as well as presentations, the scams still are impacting students. The Office of Information Technology warns that even though thousands of these instances are prevented, some scams get through. Senior Director, Technology Infrastructure & Security, John Knights explains how Valencia College is fighting back.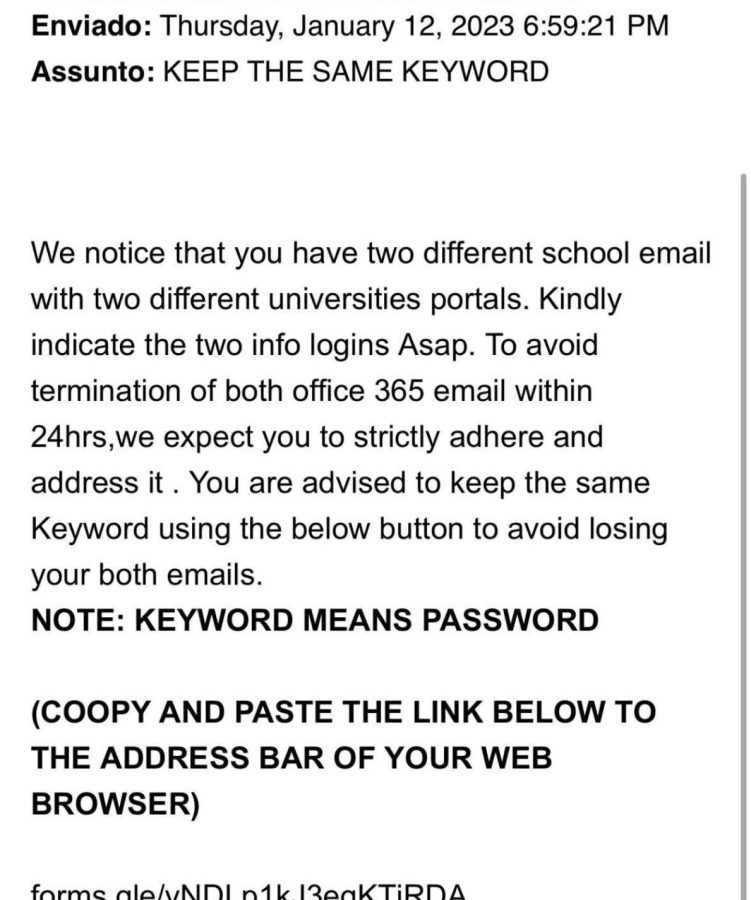 "We try to send out notices and increase general cybersecurity awareness during these times of the year, but those are sometimes missed by our target audience," says Knights. "There are so many different things to communicate at the start of the semester." Knights explains the technical controls put into place in the Valencia College email system are working against "malicious actors constantly adjusting their tactics" and describes the best way to combat phishing is through the "human firewall". OIT offers steps and tips here.
Students who provide email and password login information through Google forms were duped into having the "spearphisher" use and spam distribution email chains and accounts through the newly-acquired student's account. Students are warned not to reply to job offers, scholarships or grants with bit.ly or shortened goo.gl links from @mail.valenciacollege.edu account domains and to check the sender is using faculty emails. Faculty have also received phishing emails with information including healthcare plan updates. Users are cautioned not to click into links or attachments from unfamiliar accounts and report them to the Office of Information Technology.
Senior Director Talia Popovski notified International Student Services students on January 16 over Facebook of scammers and mentions how "in one case, a student tried to pay an application fee for the fake job opportunity." Students desperate for work, such as phished international students, say they have difficulty with finding on-campus employment, while also restricted by where and how long they can work. However, the  Internship and Workforce Services Office says this shouldn't be an issue. Students are also encouraged to reach out to the Valencia College Human Resources website, Engage pages, or campus office staff directly when job hunting.
It's important to report any suspicious emails to OIT. These services offered will ultimately help other students and may prevent you from losing PII such as credit card information or a sense of safety in the ever-changing digital world.