Valencia College Turns to Food Trucks After Early Exit of Food Services Vendor
Editor's Note: Corrections made to recognize the work of the Operations team for organizing the short-notice food services committees and food trucks. Also corrected a spelling error with Dr. Lesley Frederick's name.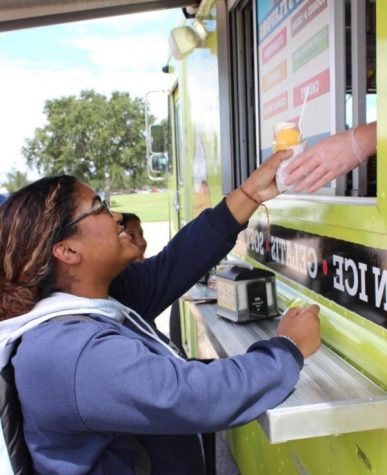 One major change students will see this semester when navigating Valencia College campuses this spring will be the absence of cafeterias, as well as most brick and mortar food services. College food vendor Aladdin Food Management Services, LLC has terminated their contract earlier than expected as of December 2022. In a quick response, Valencia's Operations team led by Jeffrey Filko with contributions from Student Affairs and Student Development have moved to implement rotating food truck schedules to alleviate the lack of options from the now closed cafeterias.
While the college food services vendor reportedly suffered heavy financial losses during 2021 through 2022, hopes were high as Valencia College continued negotiations including a hefty supplemental aid package for Aladdin Food Management Services in October 2022 to stay until the end of Spring term 2023. Valencia's Operations team is looking at food options as students resume classes, says Vice President of Student Affairs Dr. Lesley Frederick.
In an email newsletter sent out from Organizational Communications Department, Valencia employees were notified by message from Jeffrey Filko, Director, Auxiliary Services. According to January 4 "The Juice" article, "as a result of the ending contract, the Grille, Pizza Hut, Campus Deli and Starbucks will not reopen on East, Osceola and West Campuses, as well as the Lake Nona and Poinciana Campus Cafes." Vending machines, Smart Market stations, and Dunkin' Donuts will remain operational. Dr. Lesley Frederick confirmed vending machine company Canteen is being contracted for solutions on healthier food alternatives as currently many machines have solely snacks such as candy bars, chips and carbonated drinks. Canteen is expected to roll out vegan and gluten-free alternatives as early as mid-Spring term.
For the rest of the Spring 2023, food trucks will be rolling into campus parking lots with continued research and implementation of other food service options to be ongoing. Information on Campus Dining options to include Smart Market locations, times and locations of food trucks on each campus can be found here.
Costs have been projected between 10 to 12 dollars for full meals, entree and sides, with individual pricing for ala carte available. Integral to the success of these food truck spots will be Campus Security ensuring traffic flow and reducing any hazards, as well as coordinating that trucks are in the right spot and timely.
Pooky's Pantry and community resources are still open for those students who are food insecure. Pooky's Pantry and Valencia College is the recent recipient of $400,000 grant through Florida Blue to expand food pantries on campuses. On October 19, Florida Blue provided 3.73 million dollars in additional grants to ten community programs including Valencia College. The program will see the hiring of a new Director to manage the funds and help alleviate ALICE, or Asset Limited, Income Constrained, Employed. An ALICE student is a part of the 33 percent of Floridians struggling to pay the monthly basic necessities according to a 2020 United for ALICE Florida Report.
---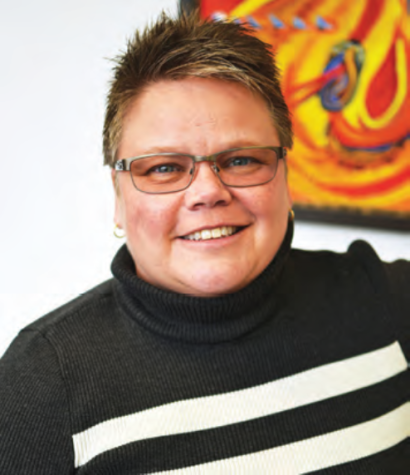 VP of Student Affairs Dr. Lesley Frederick has been with Valencia College since start of Fall 2022 and coincidently comes from a former institution where another food vendor also left abruptly, requiring quick thinking and identification of new food sources. Frederick explains, "We have a consultant coming in through the Spring semester. Things we have talked about as a group are affordability and accessibility, so we have options. Options that are considerate of special dietary needs; vegan, vegetarian, gluten free and culturally responsive foods."
Valencia College plans to conduct focus groups with students, faculty and employees for a 360 degree view of food services needs. "'How can we drive students back to our food services?" Frederick explains. "Getting a bigger picture about what didn't work, how do we find a solution that folks will use? Getting the input will be key on what will be successful in finding a food service solution." Early February focus groups will be announced for those looking to provide feedback.
 For students with ideas or thoughts on the new food options, they can email [email protected] for comments, questions or concerns. 
Frederick is optimistic and says, "We are hoping to have a solution for Fall 2023."
What are your thoughts on the new food service options on Valencia College campuses? Comment below!