Spotlight: Valencia College Radio Shows 'The Mix Up' and 'Cube Dawg Radio [čdr]'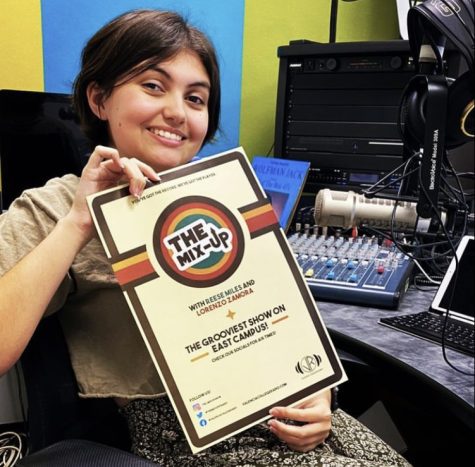 Valencia College Radio's Reese Miles hosts "The Mix Up" on Wednesdays at 1 p.m., and is frequently accompanied by fellow students Lorenzo Zamora and Zoe Rykowski. The idea of "The Mix Up" is to "appreciate music of years past, especially when formatted into vinyl form". On Wednesdays near showtime, you will most likely see Miles carrying a briefcase full of records to play in the School of Arts and Education radio studio. It is a hefty process she admits but getting to play pieces from her collection for others is something she deeply enjoys. Reese's involvement with Valencia College Radio's "The Mix Up" undoubtedly builds on her marketable skills of communication, camera operations and on-camera talent. Miles is current pursing a degree pathway in Digital Media and has a background in Journalism.
"The Mix Up" crew discusses musical topics of the week, ranging from the history of disco to the themes of EPCOT and "just about everything in-between" that will spark up a good conversation. The crew hopes to invite others with a musical mind or collection of their own to stop by and chat. "You've got the record, we've got the player!" reads their poster you might have seen around campus.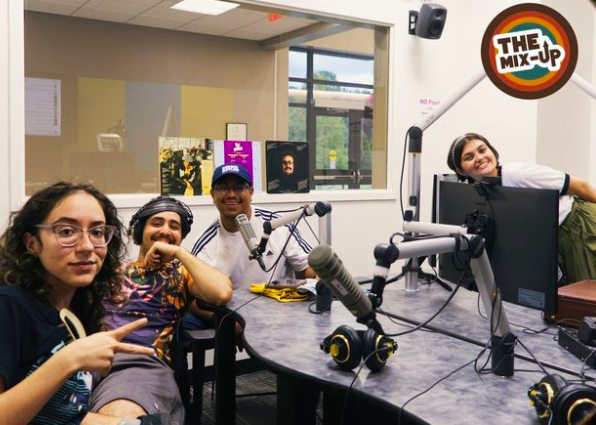 ---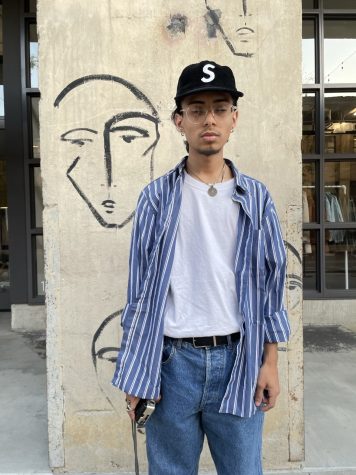 Valencia student Jermyah Becerra, 22,  hosts "cube dawg radio [čdr]" on Thursdays at 8 p.m.. Becerra is working towards a degree in Computer Science or Audio Engineering, and he plans to graduate in 2024.
"I like to consider myself a music curator. My show consists of an hour of music and transitions mixed by me. My goal in making this show was to shed light on under appreciated artists and hopefully introduce someone to something they didn't know they needed." Becerra says. His inspiration is anything experimental, but his favorite genres are Hip Hop, R&B, and House as well as countless sub-genres that fall under these categories. Becerra says that while his focus is his creations on the show, he would like to host interviews and bring on other artists in the future.
Visit ValenciaCollegeRadio to tune into the show live, but if you miss it, Becerra uploads every show on Mixcloud.
Becerra also uploads shorter mixes on Soundcloud as well under profiles soundcloud.com/cubedawg & soundcloud.com/vort3ks.