Former Valencia Student Remembered During Suicide Prevention Month
'Josh's Bench' Aims To Encourage Those Struggling to Reach Out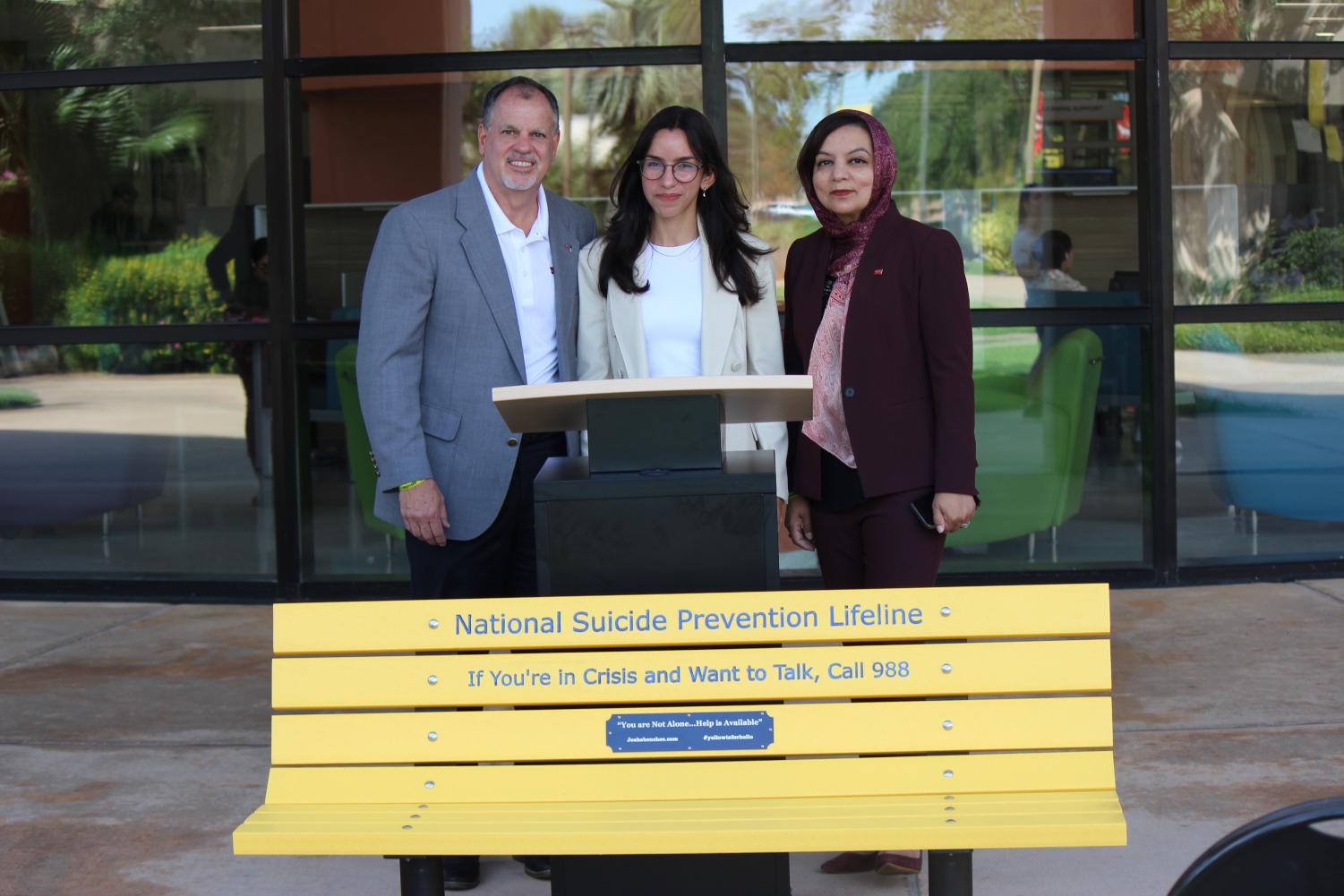 Josh Nadelbach enrolled as a student at Valencia College and began attending East Campus. Josh was considered kind, selfless, a wonderful son and brother. He had plans to return to Valencia College in 2018 to continue school. While he had battled anxiety and depression since age 15, his family had sought counseling, helped Josh with therapy and medications. The Nadelbach family had assumed the worst was behind them. They were blindsided to find that Josh Nadelbach would lose his life to suicide on May 22, 2018.
Presenting on Wednesday, September 14, Assistant Vice President of Operations Paul Rooney, East Campus Student Government Association President Andy Silva, and East and Lake Nona Campus Provost Dr. Sobia Khan would unveil Josh's Bench, an initiative aimed to remember our fellow Valencia College peer and prevent another tragedy like Josh's.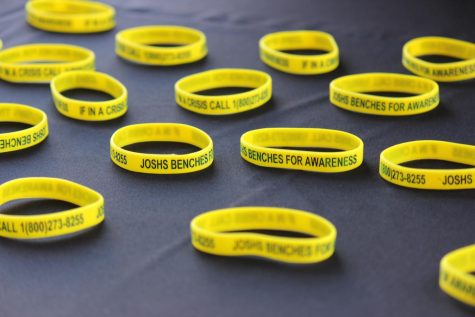 Cindy Nadelbach, Josh's mother, started Josh's Benches for Awareness to help others with suicide prevention. The benches are recycled plastic and easily maintained, bright yellow with lettering informing any reader of mental health resources including the new 988 National Suicide Prevention Lifeline. In 2020, Congress designated the 988 dialing code to be integrated with the existing National Suicide Prevention Lifeline.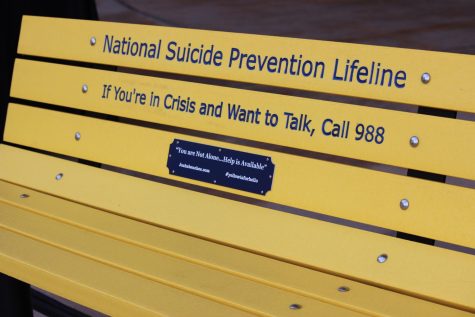 Presenter Paul Rooney has spent thirty years with law enforcement. "I've seen a lot of calls of attempted suicide and suicide, SWAT calls where we were in people's homes, " says Rooney. He spoke to the attendees during the Sept. 14 unveiling ceremony, "We will never truly know how much this bench can help others and save lives." Rooney says that the family is grateful East Campus was selected to display Josh's Bench. 
Andy Silva, SGA President, says, "As a Psychology major, there is such complexity, such gravity to suicide. (Josh's Bench) is a meaningful thing for our students to see. It shows Valencia cares and that we want to talk about it. I think it's great to have."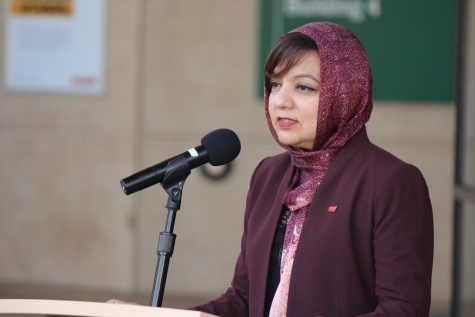 Dr. Sobia Khan also spoke at the dedication and says, "Mental health exists. We need to acknowledge it and find resources for anyone experiencing it. We need to address it as any illness or ailment. It's a manageable illness, but if we can only empower folks with whatever their needs are, we can help."
As Josh's Bench now vividly displays on its plaque, "You are Not Alone… Help is Available". #yellowisforhello
September is Suicide Prevention Month. Suicide is the second leading cause of death for 10 to 14-year-olds, third leading cause for 15 to 24-year-olds.
  *Valencia Voice was unsuccessful in attempts to schedule an interview with the Nadelbach family. 
---