Campus Security Warns of Fake Check Cashing Scammers Targeting Students
According to reports, Valencia College has seen a growing number of students targeted by fraudulent check scammers. As early as August 24, scammers have reportedly approached students on East Campus. On August 29, a East Campus security notification from the Valencia College Safety app cites "We had a student report a black SUV with two older male occupants were driving around Lot C asking financial questions."  The individuals are attempting to conduct a check-cashing scam, a scam where a fraudulent check is asked to be deposited by the victim into their personal bank account. The scammer asks for a portion of the amount back in cash or direct person-to-person wire transfer. While the remaining amount may still seem large, sometimes in the thousands of dollars, the check bounces and the resulting bank account is then placed in the negative.
The American Bankers Association reported in 2018 that check fraud accounted for 47 percent or $1.3 billion of industry deposit account fraud losses. Ahmed El Khatab, 18, General Studies, says, "It's terrible. You shouldn't be scamming people. Be aware."
Justina Nguyen, 18, Vocal Performance, comments, "It's desperate. People who fall for these scams really should assess and take a mental health check. There are other ways to make money." Nguyen continues, "To the scammers; it's not ok. There are people who need that money (such as) those on government-subsidized funds."
The East Campus Security Office urges students to "be mindful of conversations with individuals offering financial assistance. Don't talk to strangers; be vigilante."
Mike Lopez, East Campus Security Director, encourages all students to download the Valencia College Security app for updates on activity on campus.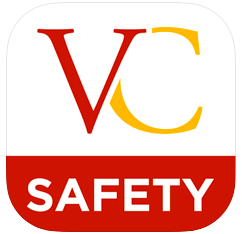 The Federal Deposit Insurance Corporation, FDIC, offers these tips to avoid being scammed:
"Be suspicious if someone contacts you unexpectedly… and asks for your personal information."
"Only open emails, respond to text messages, voice mails, or callers that are from people or organizations you know, and even then, be cautious if they look questionable."
"If you think an email, text message, or pop-up box might be legitimate, you should still verify it before providing personal information."
"Be especially wary of emails or websites that have typos or other obvious mistakes."
For financial assistance, contact the Valencia College Financial Assistance Services through email at [email protected]. For immediate food relief, contact Student Development's food pantries on multiple campuses.
If you or someone you know experiences suspicious activity, report it to your nearest Campus Security Office.