College Demographic Key During Election Season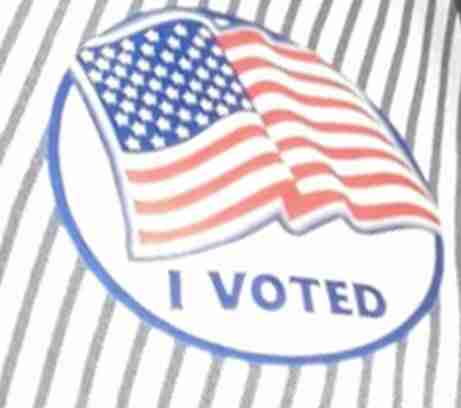 With perhaps what may be considered the most significant midterm election of the century coming up this Nov., candidates of both parties will be campaigning hard to curry the youth vote in Florida's college towns.
According to data collected from a survey conducted by the Valencia Voice of twenty-three East Campus students, about 39% knew about the Aug. 28 midterm elections – with the same amount planning on voting in the Nov. general elections, although about 61% were registered to vote.
Following the 2016 election, research from the Pew Research Center found that the turnout from the 18-35 demographic increased to 49.4% – up 3% from four years before. Although, despite the political galvanization, since then, there is little evidence that turnout from college students will change significantly.
Turnout is up in the air," Roger Handberg, Professor of Political Science at the University of Central Florida, said. "There are examples of young voters showing up, but generally they have not really turned out at a significantly higher rate than previously. What has changed is that there are more of them, so in sheer numbers, so much more impact while baby boomers are leaving."
However, those looking to make political gains from now to Nov. are more optimistic. Mayor Andrew Gillum of Tallahassee, the progressive candidate for Governor endorsed by Senator Bernie Sanders, was third-place in all the major polls before the primary, but with rallies in Tallahassee, UCF and Gainesville during the final several days of his campaign, Gillum was able to pull off a long-shot victory to become the Democratic nominee. "Gillum really appealed to the youth in Florida," Sofia Garduno, the Vice President of UCF's College Democrats Club, said. "A lot of people didn't think he was going to win because the youth never come out to vote and look at that – he won."
Gillum will face-off against the Republican nominee, Rep. Ron DeSantis, who has been personally endorsed by President Trump. Other notable races include the razor-thin race between Governor Rick Scott (R) and Senator Bill Nelson (D) for Nelson's senate seat, Carlos Guillermo Smith's (D) attempt to hold on to Florida's 49th District against Republican challenger Ben Griffin, and the re-election campaign of Congresswoman Stephanie Murphy (D, FL-7) against Rep. Mike Miller (R, FL-47).
For local organizers, it's not only a matter of getting the youth out to the polls — they want students to be interested in politics. "You want to know, leaving college, if you're going to be able to get a job with your degree," Sarah Gibson, the Chairman of UCF's College Republicans Club said. "It's really helpful, even if you're not going into this professionally, to have that understanding about the world around you."