Humans of Valencia: Osceola Campus SGA President Claudia Baez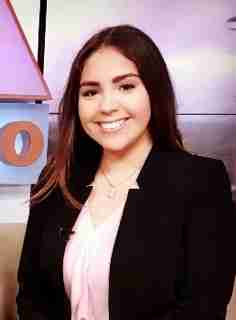 Claudia Baez is the first female Student Government Association (SGA) President on the Osceola Campus in five years. "Invest in Your Future" was her campaign slogan, however, the meaning of this slogan had deeper roots. "I used it to honor my family's commitment to invest into my education at a time when things were uncertain," said Baez.
Less than one year ago, Baez lived in Puerto Rico where she began attending the University of Puerto Rico. However, opportunity came knocking at her door during the time of Hurricane Maria, where there was an in-state tuition award for displaced students. Baez's parents made the decision to invest in her education by sending her along with her brother and grandmother to the states. "It was literally starting all over again," said Baez. After making the transition in September, she began attending Winter Park campus and for the Spring semester, she began attending Osceola Campus.
Baez instantly desired to be involved and wanted to give back to her community. She quickly realized SGA was the perfect fit for her skills. In Puerto Rico, where Baez attended high school, she was a part of the Honor Society and a member of various clubs. This past March, she campaigned for SGA President and surprisingly won.
Baez and staff are currently planning for the 2018-2019 school year, where she plans to raise funds and awareness for international and DACA students. Future initiatives also include removing taxes from textbooks and lowering prices in the school café while making quality foods budget friendly.
Baez is leading SGA members and other student leaders in the interview process for the new Osceola/Lake Nona Campus Provost. "The qualities SGA are looking for is a president who is invested and is passionate about the Valencia Campus Community along with its student body," she said.
Baez's family has now been reunited, and she is using her slogan to empower fellow students. "When someone invests into their future, there is a higher conscious for everything they do," she said. Baez thanks the student body at Osceola Campus for electing her as SGA President and wants students to know if they are not sure how to begin investing in their future, "start by getting involved on campus and second, become active in class."