Students treated to comedy show
By James Tutten
[email protected]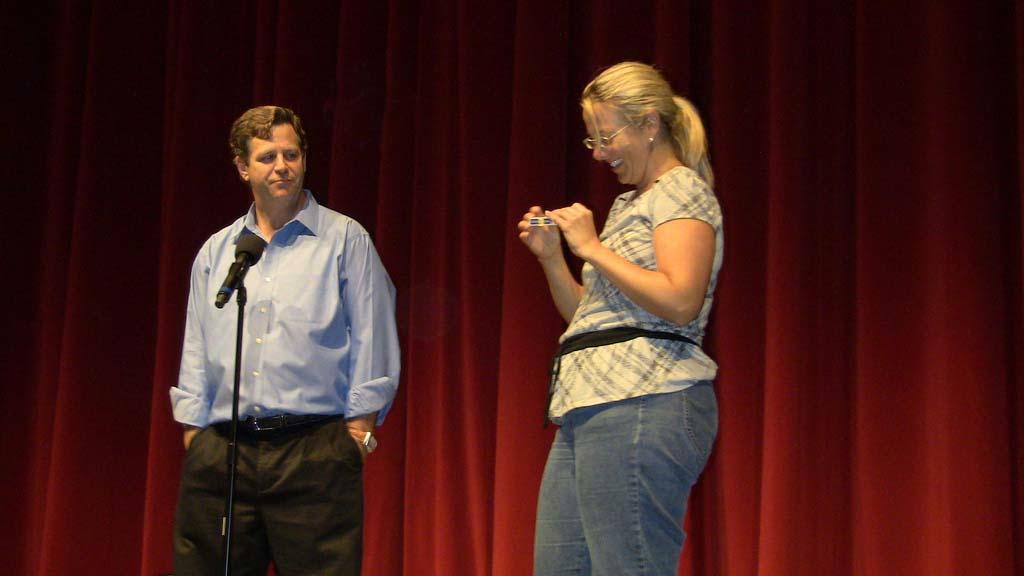 Hilarity was unleashed at the "Back 2 School Comedy Jam" on Friday in the Performing Arts Center at Valencia's east campus. The showcase was organized by Student Development with Student Government, and featured two nationally known stand-up comedians, Kevin Bozeman and Buzz Sutherland.
"Ironically enough, I got started on a college campus 28 years ago, when I first saw a young Jerry Seinfeld on the University of Missouri campus," said Sutherland. "Within three years I was his opening act." He has several awards for his zany yet clean comic style, which centers on relating to his audience and keeping everyone entertained.
Chicago comedian Bozeman thrilled and shocked the audience with his laid-back, raunchy comic style, best exemplified with his closing message to students which involved not getting pregnant, "because it leads to dropping out of school, and drug use later in life."
The show was free to all Valencia students. "Starting a new semester is the hardest part, so sometimes we just need to have a good laugh," said Andres Abreu, east campus SGA president.
"I feel more involved with school after going to this," said new Valencia student, Ivan Gutierrez. "It's like a pep rally to start the semester."
"Everyone can relate to comedy," said Liz Connor, a sophomore majoring in human resources. "It gets students involved, and it's not as threatening as a seminar."
Some faculty even came out to watch. Professor of Reading, Karen Cowden, volunteered for a clever magic trick involving an eaten playing card, and an awkward request for retrieval of said card. "It brings a great start of the semester with such great comedians here at Valencia," said Cowden.
Several events take place throughout the rest of the year, so if you missed this performance, don't worry. Valencia offers much in the way of student activities and entertainment. For more information go to the performing art web site at http://valenciacollege.edu/artsandentertainment/Performingarts/