Q & A with "Spring Awakening" lead actors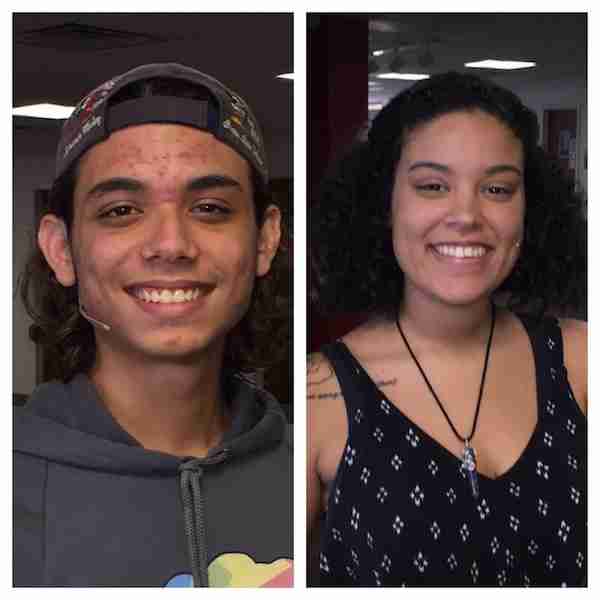 The Valencia College theatre department opens up their fall season this weekend with the play, "Spring Awakening." The Valencia Voice sat down with a couple of the main performers of the play!
---
Hector Sanchez Jr.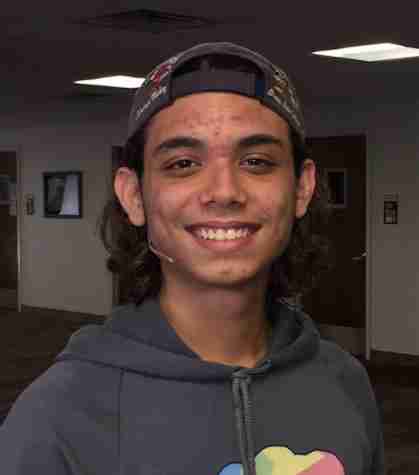 Valencia Voice: Good afternoon Mr. Sanchez Jr. I believe you are playing one of the main
characters in "Spring Awakening," correct?
Hector Sanchez Jr: Right, I play the character Moritz.
Q: Perfect, you are indeed a Valencia student right?
A: Yes, I started at Valencia about two years ago. I haven't continued my studies in a little while as I was in New York for a tour. I was doing an anti-bullying musical for high school and middle schoolers which was pretty fun. I was there for a while so I stopped doing college but I plan on getting back on track pretty soon.
Q: To any regular person, why should one go watch you perform at "Spring Awakening?"
A: For the people who haven't seen any musical theatre at all, "Spring Awakening" is going to be something shocking since it involves a lot of serious issues that teenagers go through nowadays. If you are a teenager and don't know much about Spring Awakening or musicals, then you would probably connect with this in a different way. It has rock-pop music so it's really fun but it also tells the story back in the 1950s Germany so it's really different. It's a story about discovering yourself as a person and what your body goes through during teenage years— in the play, these kids who are 16 and even 15 years old haven't been told about any of that because they live in a Catholic society that is very strict. They go by the bible so the adults don't tell them anything when it comes to relationships and how intercourse, pregnancy, and birth happens. As a result, they find out about this the hard way on their own. For some of them this leads to a dark path and for some of them it leads to a path of enlightenment and self-discovery. In summary, Spring Awakening is very extreme but it is still what some kids nowadays go through and that is why everyone should go and see this play.
Q: Is this your first time performing as a lead actor?
A: I have been doing musical theater and straight plays for about three years now. This is my second production with Valencia; I did West Side Story about 2 years ago, it feels like forever.
Q: Last but not least, do you have some tips for any actor that is new to field?
A: Good question, I can tell them a lot! At the beginning it was difficult for me to get started but I remained confident about my craft. Just be confident, that is the number one skill when it comes to acting. Also, work on your craft, whether it be outside of the musical theatre or the acting environment. For example, at home, work tirelessly on your craft, sing as much as you can if you are a singer, work on monologues and memorize them for nobody else but yourself. Just really work on it and, trust me, you will get better. This is only my second lead role outside of high school and I've been doing this for 2 years outside of high school. It takes a while but, if you persevere enough, you'll get through it.
---
Francheska Mitchell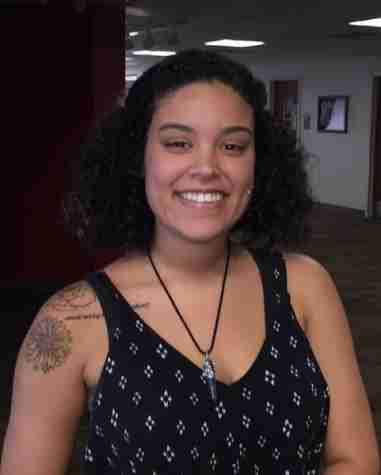 Valencia Voice: You play one of the main characters of the play right?
Francheska Mitchell: Yes, I do. I play the character Wendla Bergman.
Q: Why should someone go and see "Spring Awakening?"
A: Well, "Spring Awakening" is an amazing story about teenagers coming into themselves and learning about their sexual encounters. It is really wild but it tells an amazing story and it'll help a lot of people that have similar issues since it resolves them in a nice way in the end. Also, the music is incredible!
Q: Perfect, is this one of your first lead plays? Have you done this before?
A: Actually, this is my first production ever; this is my first audition for a real production and I can't believe that I got a lead role! But besides this, the most that I've done is OTW here at Valencia.
Q: Thank you. Finally, does acting in musical theatre require lots of teamwork?
A: Yes, I think that all of us together make this production absolutely incredible. I know that "Spring Awakening" will move a lot of people. But yes, teamwork is key in this kind of environment.
---
Event Type

Audience

Campus

Website
Cost

$15 General – $12 Students, Alumni, Faculty, Staff & Seniors

Contact Name

Valencia Box Office

Contact Email

Contact Phone
View Comments (1)