Valencia theatre opens "Spring Awakening" this week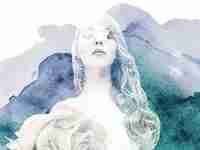 A Tony Award-winning Broadway rock musical is coming to Valencia College running through October.
"Spring Awakening" narrates about a hard stage that every human being experiences in life— teenage puberty, a time in which all of us try to accept, embrace, and discover ourselves, not only in a psychological but also in a sexual way.
"The play has many roles for young actors, so it is often done by colleges," said play director Julia Gagne. "I like the script, like the message, think it's relevant to young people today and the score is great. We've done big dance shows three years in a row here, and it was time for something different."
The musical also touches on many relatable things the audience can sympathize with.
"The feelings and the struggles that every character in this story goes through are ones that every single person in this planet experiences," said student and lead actor William Carleton IV.  "I think that this play is absolutely relatable to all of us."
What: "Spring Awakening" musical
When: Friday, Oct. 21 from 7:30-9:30 p.m.
Saturday, Oct. 22 at 7:30-9:30 p.m.
Sunday, Oct. 23 at 2:00-4:00 p.m.
Monday, Oct. 24 at 7:30-9:30 p.m.
Friday, Oct. 28 at 7:30-9:30 p.m.
Saturday, Oct. 29 at 7:30-9:30 p.m.
Sunday, Oct. 30 at 2:00-4:00 p.m.
Where: Valencia College East Campus, Performing Arts Center
Tickets: Box Office: 407-582- 2900
Cost: $15 General – $12 Students, Alumni, Faculty, Staff & Seniors
Online: www.valenciacollege.edu/arts
The show will cost $15 to the general public and $12 to Valencia students, faculty, and staff.
WARNING: Spring Awakening contains mature content.
Leave a Comment