Tacko Fall Cleared by the NCAA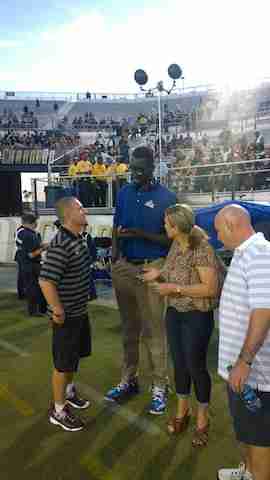 The NCAA has officially given an academic waiver to UCF Knights freshman Tacko Fall, allowing him to play in the team's opener against Davidson on Saturday.
"We're excited for Tacko," said UCF head basketball coach Donnie Jones. "He's got a chance now to reach his dreams like any other student-athlete here."
The NCAA had informed UCF last week that Fall wasn't allowed to practice with the team after it was determined that the NCAA was only accepting seven and a half of his core courses from Liberty Christian Preparatory School in Tavares, Florida.
The 7 foot 6 centers eligibility reached the national spotlight and was being talked about on many of media's top levels. The #FREETACKO twitter campaign has been trending throughout the week.
"We're just happy this all worked out," added Jones. "We were trusting the process through the whole thing, we knew it would take some time and we're just happy for him and his family."
Leave a Comment