Body found in pond near Valencia's West Campus
The Orlando Police Homicide Unit is investigating circumstances surrounding the discovery of a dead man in a retention pond on property adjacent to Valencia College's West Campus.
The body was found Monday, floating in a pond behind an office building owned by Turnstile Publishing at 1500 Park Center Drive, east of South Hiawassee Road and immediately west of the Valencia property boundary. An autopsy was planned for late Monday.
The OPD identified the man as William Justin McCay, 33. Police said that McCay lived in the area, and Valencia Voice reporters found an address for McCay on South Hiawassee. Voice reporters did not find any connection between McCay and Valencia College.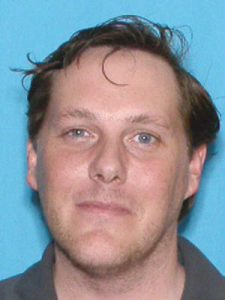 Employees at the publishing offices called 9-1-1 around 9:30 a.m. Monday, saying that they saw the body of a man floating face down in the lake. McCay's body was recovered and turned over to the District 9 Medical Examiner's Office in Orlando.
An Orlando Fire Department source told the Voice that OFD responded to a call on Thanksgiving night, Nov. 24, from a nearby apartment complex to report screaming and splashing by a man in the pond. A helicopter and ground search followed the call, but nothing was found. (The source was not authorized to speak on behalf of the OFD and requested anonymity.)
Turnstile Publishing, founded in 1990, specializes in publishing magazines and websites, including Golfweek and Golfweek.com. The building on Park Center Drive has been the company's headquarters since 2000.
Check back for updates.