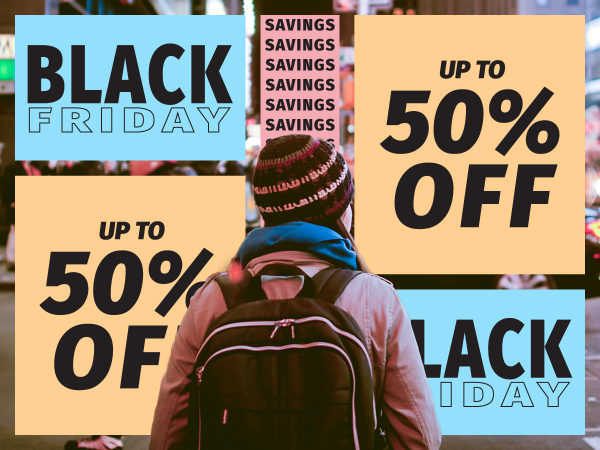 Founded in 1951, Black Friday became a worldwide phenomenon attracting millions of sales to e-commerce and in-person purchases.
Common discounted products range from household appliances, kitchen and gardening machinery to clothing, toys, jewelry and a wide range of technology items.
According to the National Retail Federation (NRF), 196.7 millions Americans participated in purchases during 2022's Black Friday and Cyber Monday, which was seen to be 17 million more than 2021.
In a November 28, 2022 press release, NFR President and CEO of Marketing Matthew Shay responds to the American shopping tradition, stating, "…Retailers have responded accordingly, offering shoppers a season of buying convenience, matching sales and promotions across online and in-store channels to accommodate their customers at each interaction."
Brick-and-mortar stores have seen a 17% increase; more than 122.7 million customers. Consumption was seen to increase in on-site locations with 72.9 million customers and 87.2 million online on November 24, 2022. Even though online shopping has its advantages and convenience, customer satisfaction has been seen equally in both environments, according to NFR. 
Black Friday and CyberMonday announcements have been sparking customers' interest regardless of inflation.
This year's deals have been increasing due to retailers' need to overcome the excessive stock and consumers inevitable second choices with better deals, ultimately leading to competition among brands.
Besides brand competition in price and quality, the economic sector plays a major role in consumer purchasing power and willingness to spend Disposable Personal Income (DPI) — remaining after tax deduction and obligatory deductions — an increase of 0.3% as of September 2023 according to the U.S. Bureau of Economic Analysis.
According to wealth management group JP Morgan Chase & Co., inflation steadiness decreased in October from 3.7% to 3.2%. Cooling has also been seen around October's Consumer Price Index (CPI) according to The Bureau of Labor Statistics.
Consumers' eagerness have overcome inflation and are expected to surpass 2022 rates. Big retailers such as Best Buy, Target, Walmart and Amazon have been seen to pre-launch their Cyber Monday deals. Some of the reported discounts from Techdar.com include:
Falling on November 24 this year, Black Friday is expected to raise approximately $9.8 billion in revenue. In 2022, Black Friday raised $9.12 billion and Cyber Monday raised $11.3 billion, a 2.3% growth from 2021.
---
Students at Valencia College have seen to have different perspectives towards their spending approaches and financial decisions. As promotional offers and discounts towards price and quantity affect the laws of supply and demand, they impact students' purchasing power. Amazon plays a major role in Black Friday being accountable for multiple annual deal events such as Prime Day. Their best selling items in 2022's Black Friday were Echo Dots, Amazon Fire TV Stick , Apple Airpods and Nintendo Switch. Last year's revenue reached record sales and strengthens this year's expectations.
Technology items were seen among the most popular on last year's Black Friday, they are seen to be trending around Valencia College this year as well. Pumas have been seen to lean towards E-commerce and electronics, multiple students were seen to have a major interest in the new Apple Airpods Pro. Student's wallets are opening towards their preferred items as well as for friends and family during the holidays and as Christmas gifts.
Yan Miranda, Sophomore at Valencia College, stated: "I am looking forward to purchasing PlayStation games, I am interested in the PlayStation exclusive 'Marvel's Spider-Man 2′ for my PS5."
Faculty and staff are also excited for purchases this year. Spanish Professor Yolanda Gonzalez has her spending planned and wallet closed until Black Friday deals take place.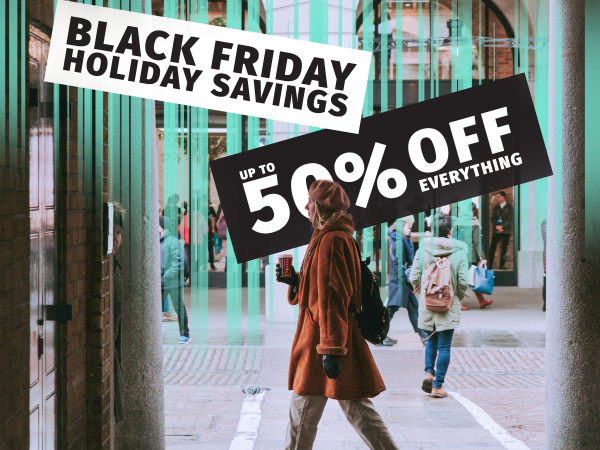 "I will be spending the maximum of $200, purchasing a variety of things such as Target, Sephora, Skims and Ulta Beauty," says Gonzalez. She adds that high-end luxury brands will not be among her wishlist items, saying: "Higher end brands such as Dior makeup and Channel products are not worth the price."
Financial Aid Specialist Naya Rivera, B.A in Business and Communications, stated, "I will be buying more online from stores such as Amazon and Victoria's Secret; it saves me more time and has better deals. "
Rivera announced her spending goal, stating, "This year, I have a strict budget including me, my partner and family; I spent more money last year, around $500 dollars."
Rivera provides helpful insight with student purchasing using credit cards or not paying bills this season in favor of gifts. "Credit Cards can be an asset to your purchases, coming with several rewards, but should never use more than 20% of what you have as your credit card limit," Rivera continues. "Even though it is tempting, it should be treated like a checking account, respecting its limits."
Working students were weighing their future purchases. East Campus Bookstore associate Kyan Forbes,  expressed her interests, "My goal is to spend below two hundred dollars". She advised retail sellers to be more professional, and not unethical. Forbes believes some companies abuse the language of deals, saying, "The wording of deals can be misleading; persuading customers into spending money."
Her colleague, Gabriel Marquez added, "I purchased mostly from Amazon last year." He added, "2023 Black Friday deals for electronics interest me."
Christian Sanchez, Student Development Leader and Information Desk Clerk, said that part of his purchases will be towards Christmas and upcoming birthday presents for himself. "Deals have a huge power on purchases, making people buy more," Sanchez said.  He announced his interest in retail and technology, "My most desired item is the second-generation Apple Airpods, they are the newest." He added: "Clothes are also part of what I want to buy for Christmas gifts and friend's birthdays".
Students' purchases will range from Playstation games, Airpods and related technology devices; beauty and retail related items from Victoria's Secret, Sephora, and Ulta Beauty. They all mentioned buying for their significant other, friends and family for Christmas shopping and being able to make use of promotional discounts in their favor. Have fun shopping but remember financial literacy to avoid debt and excessive credit card bills.