From pink ribbons to 5K races to noble fundraisers, the month of October brings awareness to breast cancer; highlighting identifiable symptoms, accessible treatment options and uplifting the global effort to decrease death rates and develop new technologies.
The major goal of the campaign is to bring a budget for scientific research such as the American Society for Clinical Oncology (ASCO) yearly clinical trials. According to Cancer.net, the trials aid to help "find better treatments for cancer and other diseases. Most new ways of finding, preventing, and treating cancer were discovered in clinical trials." The trials also expands the reach of organizations such as the Susan G. Komen Foundation and the American Cancer Society, which actively fights for disease consciousness, educating people about the importance of mammogram consultations and treatment.
According to the Centers for Disease Control and Prevention, "Each year in the United States, about 240,000 women get breast cancer and 42,000 women die from the disease". It is the most common malignancy diagnosis among American women and the most dangerous one. Breast Cancer affects one out of eight, about 13 percent, of women in the United States, citing a breastcancer.org finding.  These shocking statistics show the presence of this disease in our country. According to the Florida Department of Health, Breast Cancer cases have been increasing, surpassing 150,000 new cases in 2023.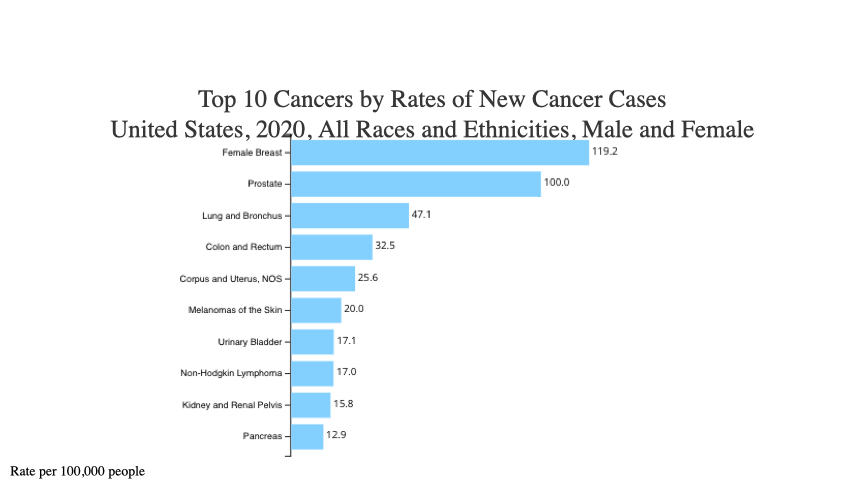 Nonetheless, it can also be seen among men, and in different percentages among different ethnicities, as "Breast cancer is about 100 times less common among White men than among White women.  It is about 70 times less common among Black men than Black women," reports the American Cancer Society.
Scientifically called ductal or lobular carcinoma, as it affects both genders, it affects predominantly women- who are older than fifty and have a predisposition – meaning they inherited mutations in genes BRCA1 and BRCA2 that in their healthy form actively aid in protein repair and DNA protection for the body. Its overgrowth leads to malfunctions such as abnormal cancerous cells.
Screening tests are defined as the performance of tests and exams without the presence of symptoms. According to the American Cancer Society, mammograms, and other screening tests are extremely helpful in providing early diagnosis of this illness. With the early diagnosis, the right treatment can be found, and cell growth can be controlled without spreading to other body parts.
Breast cancer has five stages, going from 0 to 4 (0, I, II, III, IV ), the highest level means the maximum spread of the disease. Preventive Symptoms such as the enlargement and shape change of the breast, the presence of lumps and discharge other than milk, as well as tenderness and pain, are strong indicators of cancer cells, although they could be benign abnormalities, non-cancerous. Remaining attentive towards any changes in the body is crucial for early detection.
The development of technology has led to improvements in breast cancer detection. Modern mammograms have been used for less than 100 years, and there has been significant improvement in their technology. They aid in the diagnosis, improving survival rates and therapy possibilities ranging from radiography, chemotherapy, and hormonal. Surgery is used as the last and most radical option.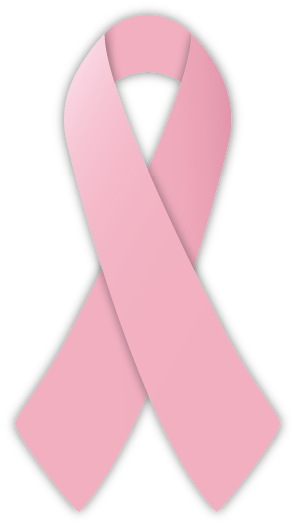 The history of the pink symbolism is really important, representing solidarity, empathy, and courageousness. Its evolution is not widely known. The pink ribbon officially became the symbol of Breast Cancer Awareness in 1992 in New York City by Alexandra Penney after pink ribbons were distributed at the 1991 Susan G. Komen New York City Race for the Cure®.
 Resilience and perseverance can be seen at Valencia College, Osceola Campus Librarian Rachel Saladin,  openly spoke about her mother's journey with Breast Cancer that she described as "painful and devastating". She shared her viewpoint on her mom's sickness, stating: "The biggest lesson taken was to never give up, keep fighting; my mom learned how to find herself and rely on her self-strength as I had never seen before." 
Saladin's mother's journey was intense, as she had stage four cancer, and had her physical condition affected by this disease, being " bedridden because of her medication, getting up and eating was difficult, nausea was really strong." From physical difficulties to emotional battles, as she mentioned: "We went through many difficult phases together, such as depression and anxiety."
 As many difficulties came along the way, fierce fullness and strength helped her get through it, said by Rachel: " Hold on to that hope, keep looking forward, look for the light in the dark room that you find yourself in."
Advisor Megan Branch emphasizes that Breast Cancer can be detrimental on the victims mental health, stating that ''The treatment and its side effects are powerful and influence one's well being." Branch adds, "To address stress and anxiety, I recommend to keep your family close so they can  provide strong support ".
Students such as Adrian Concepcion were also affected by the disease as his aunt previously battled breast cancer. She had a horrifying experience, as her condition worsened. "It is a life-changing experience," says Concepcion. "The chemotherapy that she was going through heavily impacted her daily tasks, such as driving, walking, and eating."
Adrian's aunt is a breast cancer survivor, and like many other middle-aged women, she is susceptible to recurrent malignancies and other types of cancer. Adrian mentioned, "Survivors have a potential chance to get cancer again, so mammograms and yearly consultations are crucial."