Valencia College is not only a place where students gain knowledge, but they can also join an extracurricular activity such as working out at the East Campus Fitness Center. The Fitness Center welcomes all who want to better themselves, find new friends, or stay healthy; allowing students to socialize and build a community of non-judgmental and active individuals. The gym and basketball court are open from 9 a.m. to 6:30 p.m. on weekdays and from 9 a.m. to 2 p.m. on the weekends.
"Valencia's gym is useful, in today's society it is difficult to find a balance between life and school, it is important to have a positive activity to be a part of such as exercising and getting active," student Ray Lopez said.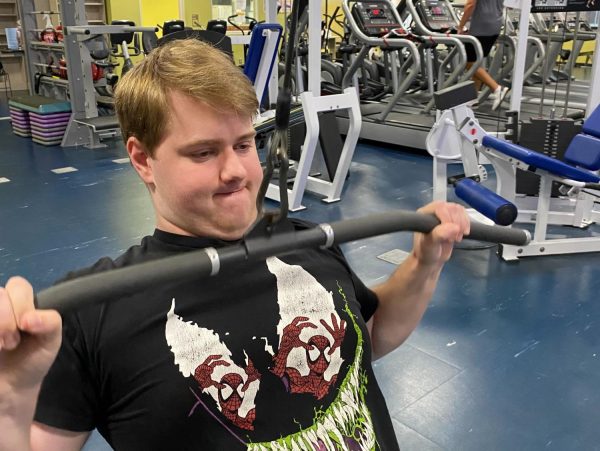 Many students find exercising at the Fitness Center enjoyable, because they are working out and staying active in a positive and healthy atmosphere.  Max Cook, 22, Fine Arts, says, "The school trainers and students are both kind and give helpful suggestions on working out, especially to those who are new to the gym." While Cook is readily using his brain in his talent of the fine arts, including animation and design, working out helps him look good and feel good physically. Some students come into the gym with a new set of goals for themselves to gain more confidence in a healthy way; students and trainers can assist with that.
Kiana Sweeting, UCF '23 Kinesiology, explains, "There's no harm in trying. I tell students that once they've stepped foot in the gym, they've already done the hardest part of their journey. No matter what goal they may have set for themselves or why they felt they needed to start coming to the gym, I remind them that they've already done something great for themselves. So, why not see how much further they can go?"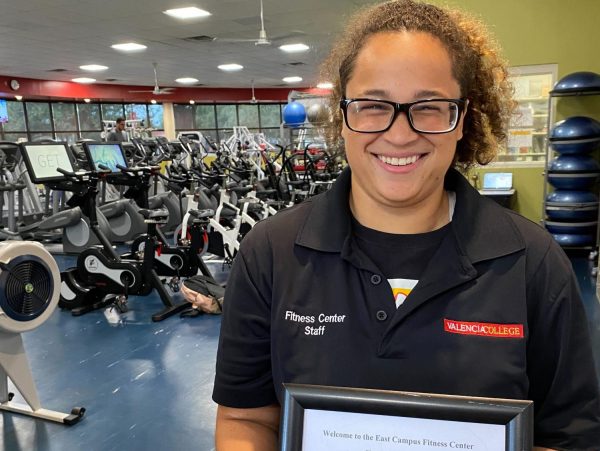 "Valencia's school gym unifies students who are both gym rats and those who want to become more active for a healthy lifestyle," Sweeting continues. "During the past few semesters, I got to witness many friendships develop because of the Fitness Center. Students interact and make plans to meet in and out of the gym, some reaching out to help others with weights they can't carry alone, and even some finding common interests based on a t-shirt or jacket someone is wearing. I've witnessed students who were more quiet and reserved build confidence and have had the pleasure of getting to know some of the students as well."
Other aspect one can bring to the gym like their taste in music, "While working out, rap music is what I like listening to since it gets me hyped to workout. I can throw some weights around. Working out also makes me both feel and look good while maintaining a healthy lifestyle," Ibrahima Hoyeck said. 
Valencia College Fitness Center brings students joy and confidence that they may not have had already before. Students have a safe and positive environment where they can be active, meet new friends, and ask questions to the motivating trainers at Valencia College. It is important for students to have downtime aside from all the school work, and the gym is a place where students can have fun, get fit, and live a healthy lifestyle.