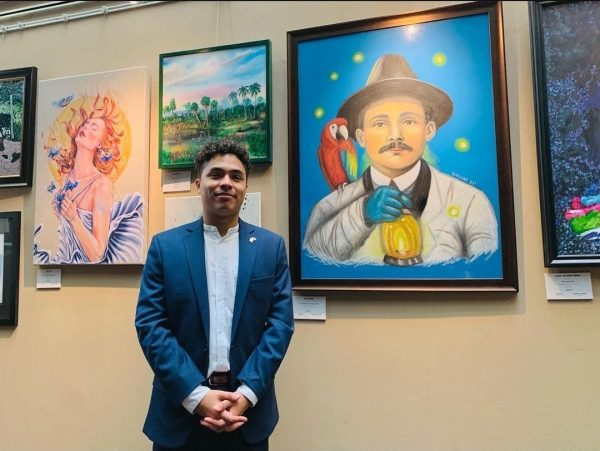 Artist. Latino immigrant. College student. Aspiring holder of an International Politics degree. These aspects define the multifaceted life and journey of Anduy Goliat.
Goliat was born 25 years ago in a mountainous city in Venezuela, grew up in a country marked by political struggles and injustices. These experiences inspired him in various ways. He explored numerous hobbies before settling on arts at the age of 12. At 14, he also found himself involved in Venezuela's fight for democracy and liberty. 
As an immigrant, he has faced challenges such as language barriers and navigating the immigration process. As a student, he encountered obstacles including tuition costs, searching for scholarships, and launching his career. This was five years ago when he first arrived. Now, Goliat has established his name in the Orlando area as a young and recognized artist whose inspiration often stems from Venezuela for his paintings.
"
 They are (the memories) like a treasure that oneself brings, and give me motivation in case of difficulty… to motivate me to continue
— Goliat
Goliat remembers his lovely travels around Venezuela with his family, and he embodies the joy from these memories in his artworks. He has been awarded with recognitions multiple times and is currently participating in the celebration of Hispanic Artists and Culture at the "Art Without Borders" exhibition at Osceola Arts which runs from September 12 to October 29.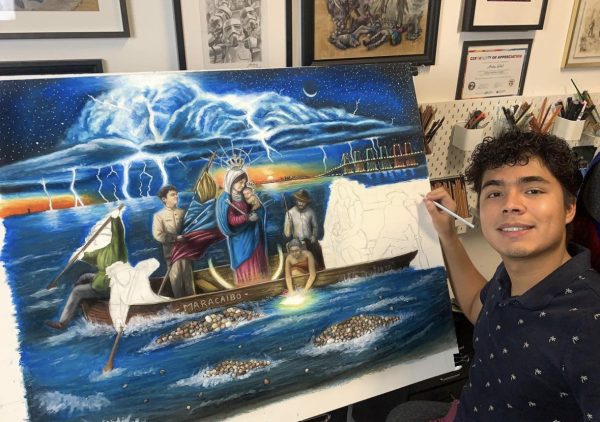 For him, success in the arts isn't just about being recognized. He has also transformed his passion into a way of life. He defines success in the arts as the ability to monetize it through selling his paintings, teaching, and bringing his talent to life. Goliat is an art teacher and runs his own academy where he teaches students from around the world through virtual classes
Valencia College became Goliat's choice to begin his career in International Politics. As a student, he strives to balance his work life, social life and student life, ensuring he doesn't miss out on the college experience. When asked about his moments of creativity, he faces challenges in finding the right amount of time for his own work because he prefers participating in community events, and networking with others.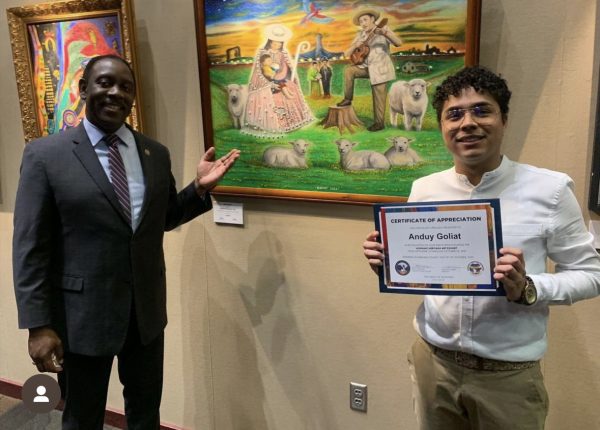 Instagram account @goliatartstudio, Goliat's personal brand, has 17k followers on Instagram. He believes that social media is a great platform for showcasing his work but emphasizes that building a community is the most important aspect for him.
His dream job is to one day become a director in the area of humanitarian assistance and migration at the United Nations, where he can help others who have gone through the same process as he did. Lastly, if he had the chance to uncover the absolute truth to any question, Goliat would choose, "Is there life after death?"