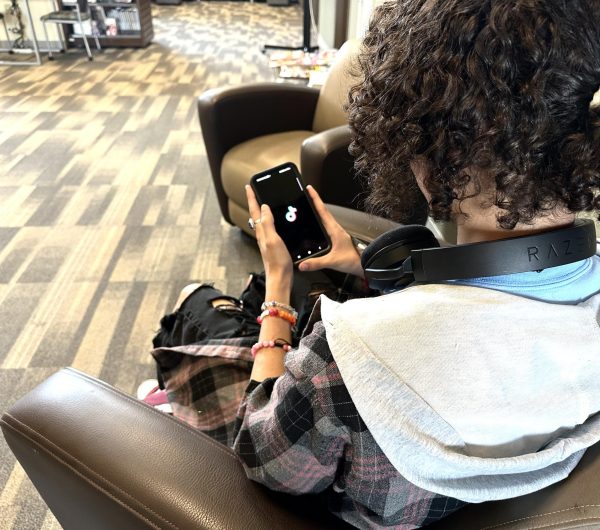 Since March 2023, many Florida public universities have implemented bans on TikTok. The controversy surrounding the Chinese-based app prompted Governor and 2024 Presidential candidate Ron DeSantis to prohibit it in Florida.
On July 1st, the bill SB 258 came into effect, banning certain foreign apps in Florida schools, government agencies, and public universities. As early as March 29, the Florida Board of Governors approved a regulation prohibiting the use of TikTok and other apps across all 12 public universities in the state, including UCF, FIU, UF, FAU, FSU, USF, UNF, and more.
Some universities like FIU and UF had been using TikTok for promotional purposes but ceased posting content around January. Meanwhile, UCF, FSU, and USF seem to have entirely discontinued their presence on TikTok. While Valencia College does not have an official TikTok account, some students recall having seen an account associated with the institution at some point.
Allanah Freeman, Student Development Coordinator at Lake Nona Campus, said that she was aware of this new regulation and agreed that if there are any safety reasons to ban TikTok, the college should follow this new rule.
On the other side, Jacob Sierra, 21, Psychology, disagrees with this ban and expressed his view that the TikTok ban began because more conversations were happening on TikTok and because of its power to organize people. Sierra says, "Banning it (TikTok) on any campus is trying to control the conversation that students are having." 
According to the TikTok website, the platform reached more than 150 million American users in March 2023. They shared this data just before CEO Shou Chew testified before Congress.
Some students agree that TikTok could be a little distracting, but believe it should be the student's choice to decide whether to use this app while on campus. 
Mariana Malpica, 20, Marketing, and a Lake Nona Student Leader, said she uses TikTok as a tool to find ways to study and discover places to eat around the college, rather than as a distraction. 
"Everybody is on TikTok; it is like the very popular social media right now, so we can use that to our advantage and publish stuff, and it could get a lot of people's voices," says Nandana Sojin, 16, a Dual Enrollment student attending Lake Nona Campus.