Fast and Furious in the Box Office, Jason Momoa Makes Fiery Debut in 'Fast X'
Vin Diesel returns as Dominic Toretto and faces a new villain in Jason Momoa as Dante Reyes in 2023's "Fast X".
The tenth installment of "The Fast and the Furious" saga has hit the big screen, debuting on May 19, 2023. Box office numbers are continuing to rise after its opening weekend, reaching close to $70 million domestically and a projected $300 million internationally. "Fast X" leaves an open ending for the series to continue, confirming Diesel's comments about a possible trilogy finale.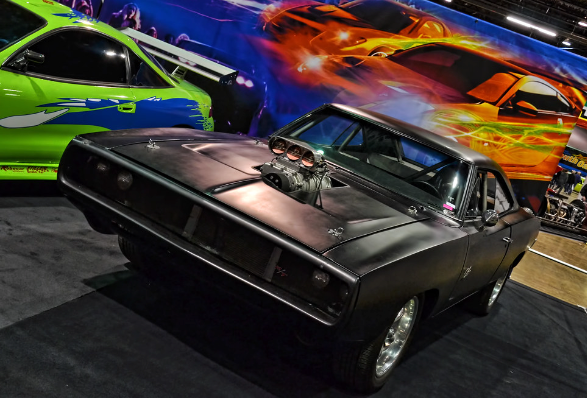 Jason Momoa made his first appearance in the Fast saga and appears to have stolen the show. With a comedic edge to his bad guy persona, Momoa brings his "A" game, keeping viewers at the edge of their seats throughout the movie. Momoa's Dante Reyes, determined to get his revenge, goes head to head with Toretto and the whole gang, forcing enemies to become friends, and challenging everything the gang stands for; FAMILY. Reyes, who lost his father in Fast Five at the hands of Luke Hobbs, played by Dwayne "The Rock" Johnson, stays one step ahead of Toretto in the name of vengeance, seeking to bring the same wrath of suffering to Toretto and his family.
Fast X brought back the classic cast including Michelle Rodriguez as Letty Ortiz, Jordana Brewster as Torretto's sister Mia, Tyrese Gibson as Roman Pearce, Christopher "Ludacris" Bridges as Tej Parker, Sung Kang as Han  Lue, and Charlize Theron as villain newcomer "Cipher".
Some surprise guests along the way make the movie worth watching. All the Fast and Furious core storylines remain including Dom and Letty's "ride or die" romance, Tej and Rome's comedic bickering, and the famous bond of the family, but Reyes sets his quest to bring all good things to an end, making this series a must-see.    
This action-packed film takes it back to what made the Fast saga so popular, the cars. "Fast X" is set a few years ahead from the ending of "Fast and Furious 9", introducing Toretto's young son Lil' B (named Brian after the late Paul Walker's character). Scenes between Lil' B and his notorious street racing father pull on heartstrings as the bond between father, son, and cars bring up memories of how Dominic Toretto made a name for himself in the street racing life, through his own father's legacy.
The Fast saga has caught some heat over the years, with jokes of how unrealistic the series appeared to become. Some viewers have compared stunts to be as fictional as "The Avengers" while others mocked Dominic Toretto's incredible power source, family. "Fast X" keeps the focus on the family while taking it back to street racing from Rome,Italy to Rio De Janeiro, Brazil. 
Whether it's believable if a car can fall out of a plane or a single man can lift a vehicle, "Fast X" kept the action coming from start to finish. With a cliff hanging ending, the movie definitely will keep the audience returning for more. Let's face it. Everyone wants to know what is going to happen next and how it will all come to an end.
Though the previous Fast and Furious movies are shown to be more entertaining than "Fast X", Momoa's character is nothing like any of the previous Fast movies. He definitely takes the show right from under Dominic Toretto and sets up the urge to see the future projects. If it weren't for the dynamic of Momoa's character, "Fast X" would've been more of a flop and getting the audience engaged enough to see the series continue would have been a little harder to do. Yet, the saga will continue with the next installment rumored to be released in 2025.