Sharing a Personal Story In The Battle Against Skin Cancer
April 21, 2023
TW: Images include skin grafts, affected skin and skin cancer treatment areas. Some readers may find them disturbing.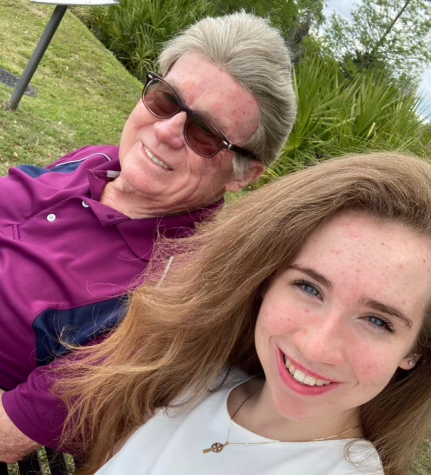 My grandfather, who I call Poppy, was diagnosed with melanoma skin cancer when I was a young girl. I started researching everything about skin cancer. My search for a cure to heal my Poppy, has become my passion to bring awareness to others about the disease known as skin cancer.
Jack Dougherty, a former Air Force officer, shares his story of battling skin cancer in the hopes of raising awareness about the importance of sun protection. Dougherty says, "(The) Dermatologist called after the appointment, informing me I had melanoma; a 0.75 cm, which was very small, at a stage 1A on top of my head. That was August 28, 2007."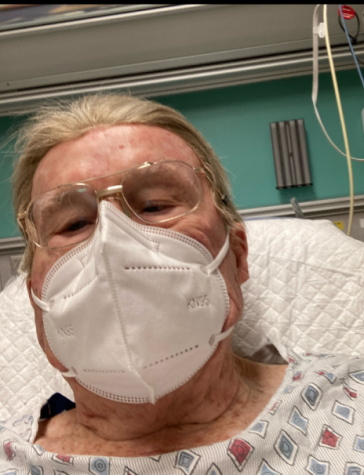 Since then, Dougherty has undergone more than 20 surgeries to remove skin cancer from various parts of his body including his head, face, back, and arms. "To date I had over 20 surgeries to remove skin cancer, melanoma on my head a few times. Other skin cancers on my face, back and arms," says Dougherty.
"The first surgery was very painful, I was shocked. They had to map my brain, the doctor used painful needles all over my head. I was in the Air Force in my younger years, I did a lot of things, but never have I felt pain like that."
After the skin cancer from my head was removed, I had to have a skin graft on my head. The doctor took a piece of skin from excess skin areas such as the upper thigh and used it to cover Dougherty's head.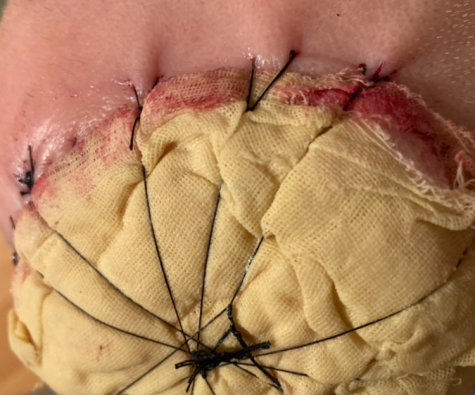 Jack Dougherty gives this advice:
"When I play golf I wear long sleeve shirts and pants, a wide brim hat and blocker. I try to avoid the sun. I use sunblock everyday, even in the rain. The sun is strong. Enjoy the outdoors, just use your sun protection. Everyone should use a strong blocker, a hat and seek shade. Respect the sun and your skin. Don't use a tanning bed that is a definite no. Be smart, you're lucky you have a search engine to find the answer to your questions. Research and find out the truth about skin cancer. Speak to your parents and doctors. I wish I knew then what I know now."
Dougherty encourages people to research and find out the truth about skin cancer and to speak to their parents and doctors.
Jack Dougherty's story is a reminder that skin cancer is a serious and life-threatening disease that should not be taken lightly. It is important to protect yourself from harmful UV rays and to get regular check-ups with your dermatologist.