Delivery Services Continues to Appeal To College Students
Grocery delivery opportunities continue to grow in the Central Florida area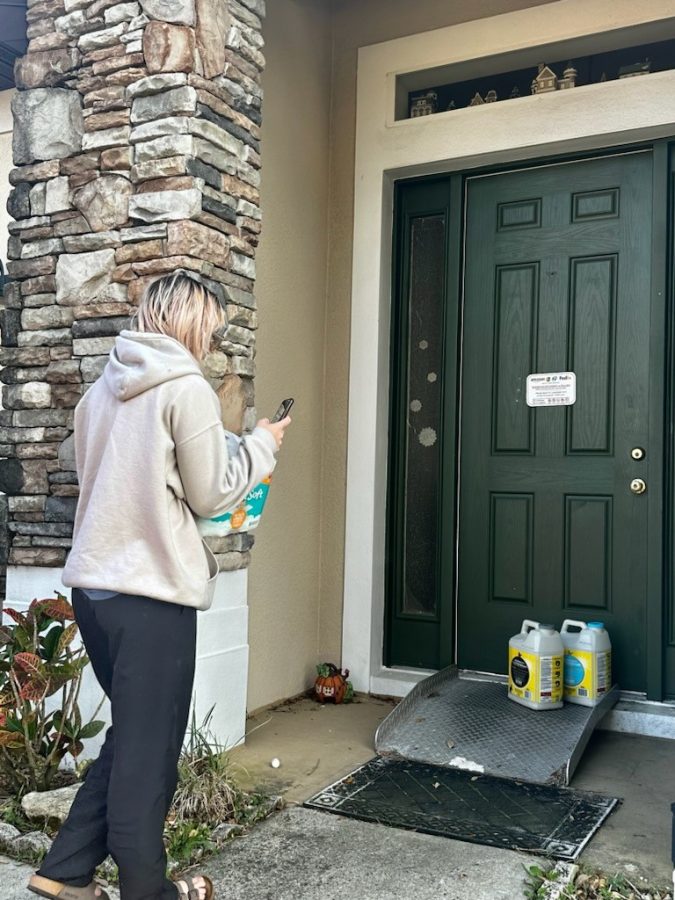 "You have to like to want to shop," former Instacart shopper Carolyn White states when looking back at her job with Instacart in 2020.
White took the delivery job right as the pandemic hit, one of those essential workers dealing with supply shortages and the demand for necessities.
According to a study performed by Instacart, the company added 70,000 jobs to its business in 2020. While the grocery delivery service is slowing three years later, delivery companies such as Instacart, Shipt, and Amazon are finding new ways to keep the customers creating orders and shopper's jobs intact. Instacart introduced queued batches this past February so shoppers can rake in additional orders quickly. As explained on their site, this feature allows the shopper to pick up a new order before delivering the next, saving time.
Previously they would have to accept and complete one order at a time. White's eyes widened at the aspect of this. She dealt with a robotic feature where orders would disappear instantly because of a rumored program shoppers would use to take multiple orders. She states that being able to do it now knowingly makes the rumor a reality.
Valencia College graduate Lillian Hall has been using Instacart to pay for school supplies, saying this issue hasn't occurred for her. However, it is a new feature, so anything is possible. "I hope queued batches don't go away; it's more efficient now. I can multitask and get things done faster," Hall said.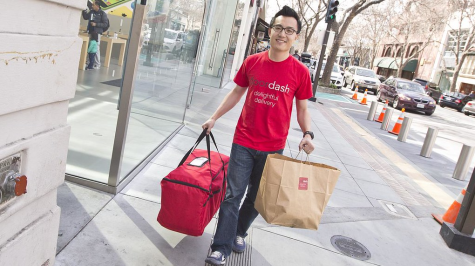 Another challenge White faced before ending her shopping gig was shortages of supplies. The U.S. Department of Agriculture states as of March 2023, there are currently no nationwide food shortages. However, there might be cases where inventory in our area could be low until restocking can occur. Customers can work around deficiencies through Shipt, which has partnered with other companies giving more options.
A Shipt representative recently stated that the Orlando area added Best Buy, an additional CVS, Walgreens, and PetSmart to the shopping list.
Amazon Flex delivery driver, John Larese, was asked about his delivery job. "When you begin the delivery role and see the money come in, it's hard to stop," he states.
Larese is a full-time cast member at Walt Disney World who uses his spare time to make deliveries. He has worked through the Covid-19 pandemic phases saying that the orders are not stopping. He laughs, looking back at his time with the job stating. "I once had a delivery take me on a dirt road into the middle of the forest, a barbed wire fence surrounding the house with no way to get to it. I almost quit at that moment."
One piece of advice Larese gives to anyone that wants to deliver is to look at warehouse areas. Palm Beach Post reports that there are 85 Amazon facilities currently operating in Florida; seven of which are in the central Florida area. Amazon Flex is an option for those not looking to shop but to deliver at times that meet their needs.
Leave a Comment
About the Contributor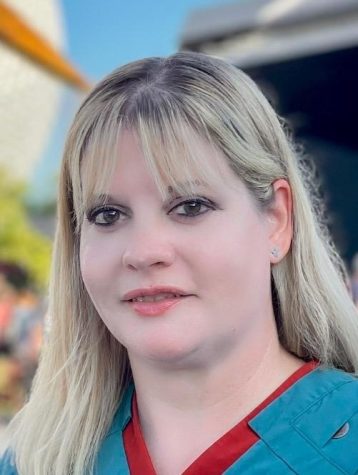 Eva Barnette, Reporter
Eva Barnette is a first-year Valencia College student studying new media communications.