International Flavors of Carnaval at Universal Orlando Continues Through April 16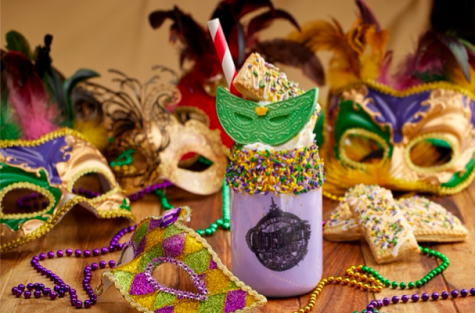 New Orleans' Mardi Gras celebration has returned to Florida at Universal Orlando International Flavors of Carnaval, featuring international cuisines and performances by some of the biggest names in the music industry included with your admission.
Guests can taste worldwide dishes inspired by countries like Belgium, Colombia, Denmark, France, and many more. The event features both day and nighttime fun. During the day, guests can enjoy the dancers and street performers and take pictures alongside stilt walkers. On select nights guests can also enjoy live concerts at the Music Plaza Stage by some of the biggest names in the music industry, including talented musicians like Patti Label and Sean Paul.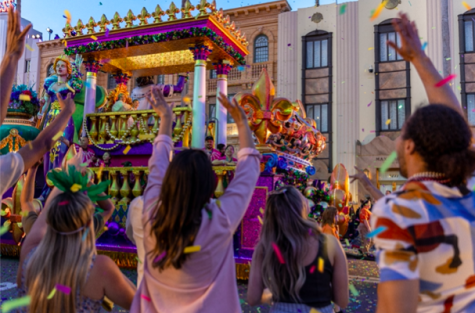 Matthew Flood, Sr. Show Director, Entertainment Creative Development at Universal Orlando Resort says, "We have an all-new theme for our Mardi Gras parade, Mythical Realms of Mardi Gras, which features six new floats inspired by mythical creatures such as phoenixes, dragons, unicorns, and more, and they have all been called together by the Goddess of Mardi Gras for a big celebration. Each of these new floats also features new costumes for our performers, which are incredibly detailed and beautiful."
The six new parade floats join traditional Mardi Gras floats like the Riverboat and King Gator.
"We start working on ideas for the parade from the previous year and work with Kern Studios out in New Orleans, the same studio that designs floats for the iconic Mardi Gras parade in New Orleans, to create these authentic parade floats. Our team decorates them here in Orlando. And the Research and Development Chefs start developing the menus for the event about six months in advance," Flood said when asked about preparation for this event.
Another unique experience added this year is the Mardi Gras Float Ride and Dine experience, where guests enjoy dinner on top of the parade float and toss beads to the guest down below. The dinner features one appetizer, entrée, dessert, and nonalcoholic drink. Guest also had the opportunity to participate as one of the parade float riders by making a same-day reservation on the Universal Orlando app. Dining locations open at 11:30 am daily, which gives the guest a head start on the celebration. Some featured menu items include King Cake in the French Quarter, Ube Ice Cream in Japan, Puerto Rican Alcapurrias, and Shrimp and Smoked Cheddar Cheese Rice Grits from New Orleans.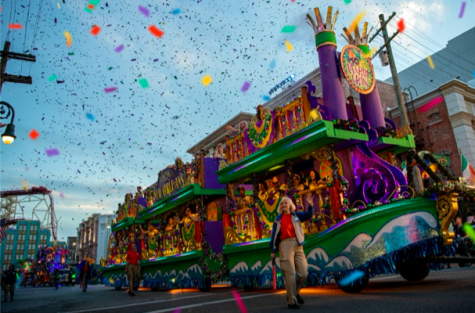 Tashawna Thomas, 27, former Universal Orlando Vacation Planner, advises, "Guests should arrive early to the event to ensure the best viewing area for the concert and parade." Park operations continue as usual, and guest can still ride their favorite attractions. However, guests must use discretion as the park may operate at a higher capacity and wait times may be longer.
Toward the night's end, guests keep the party going at The Red Coconut Club at Universal Orlando's City Walk. The club transforms into the Cursed Coconut Club to keep up with the Mardi Gras spirit. Park guest Calvin Plourde, 31, from Orlando, Florida, says, "The event was very cool; I've never actually been to the real Mardi Gras, but at least I was able to experience some of it here."
Universal Studios Orlando's International Flavors of Carnaval will end on April 16. Tickets can be
purchased at universalorlando.com.