Earth Day Is Here, Valencians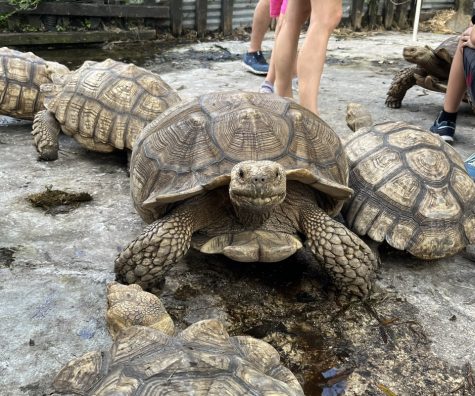 On April 13 from 11 a.m. to 2 p.m., students and faculty can visit Valencia's East Campus and celebrate Earth Day. The event will include animal ambassadors and exhibitors from around Florida.
Earth Day takes place on April 22 annually across the nation. The April 13 event will include animal ambassadors from different local organizations, for an interactive and educational time learning about birds, snakes, and other creatures.
With contributors such as the Central Florida Zoo, Save the Manatee, Audubon Center for Birds of Prey, and more, there will be plenty of engaging exhibits and tables to visit. While different campuses will have different plans, East Campus's event will be outdoor tabling, taking place at the mall, and everyone is invited to join.
"I want [Earth Day] to be an opportunity for people to learn about environmental issues but also to come away with a more positive feeling, that there are people out there working to address these environmental issues to have a sustainable future," said Professor Adamski, licensed Geologist and Valencia College science professor.
Professor Adamski started the Valencia Earth Studies Association and from that came the first Earth Day event at Valencia in 2012. He has been contributing to the annual event for over a decade since then. With funding from Student Development, Earth Day has grown in size at Valencia College in the late 2010's, but that growth was cut short due to the pandemic in 2020.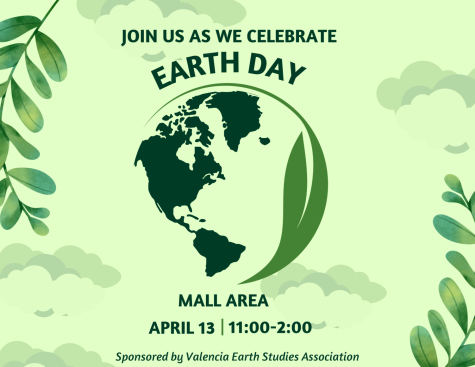 "I know there aren't as many students on campus as there were prior to the pandemic," said Adamski, "This year's event will be a little bit smaller in scale due to that".
Professor Adamski hopes Earth Day will bring awareness to students about the environmental field as a career pathway. "I hope that [students] may come out of this Earth Day aware that the environmental fields, sustainability, geology, all these other environmental careers [are] good careers, and there are opportunities in them, there are scholarships in them."
When it comes to the students' thoughts on Earth Day, there are a variety of awareness levels and opinions. Shenelle Couch, Journalism, shared her thoughts. Having always practiced 'small' acts to contribute to the Earth's well-being growing up, Couch said that events such as the annual Earth Day one at Valencia are important because it is likely students will learn something new.
"Earth is basically our home," Couch says, "And I think that it is important to really understand that we are making it worse as time goes on." She also suggests more hands-on activities for students to encourage more engagement with the subject.
Karolina Gerena, New Media Communications, shared a similar sentiment. While she said that she does not know much about Earth Day, she is willing to learn more about it.
"Before, I know it sounds bad, but I almost didn't really think about it."
Gerena went on to say that the more she learned, the more important protecting the planet became to her, and that having knowledge on it is a big help. Valencia offers multiple events throughout the school year, encouraging student engagement and education on campus.
"It's a day to kind of remind people of how important it is to take care of our planet," said Gerena. She says that these kinds of events at Valencia are also valuable to students for both the social and educational reasons, especially as an online student.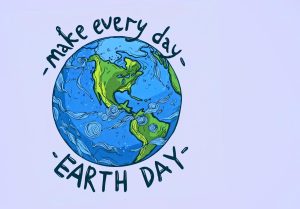 Originally started by Senator Gaylord Nelson of Wisconsin in 1970, Earth Day has consistently been a day to bring awareness to the environment; the EPA further writes of Earth Day's origins and documents that, since its creation, Earth Day has initiated environment achievements and actions including aiding in the creation of the EPA itself.
This upcoming April 13 at Valencia College, Pumas are encouraged to get involved and engage at East Campus's mall area to have a good time and learn about the environment.